Antagyne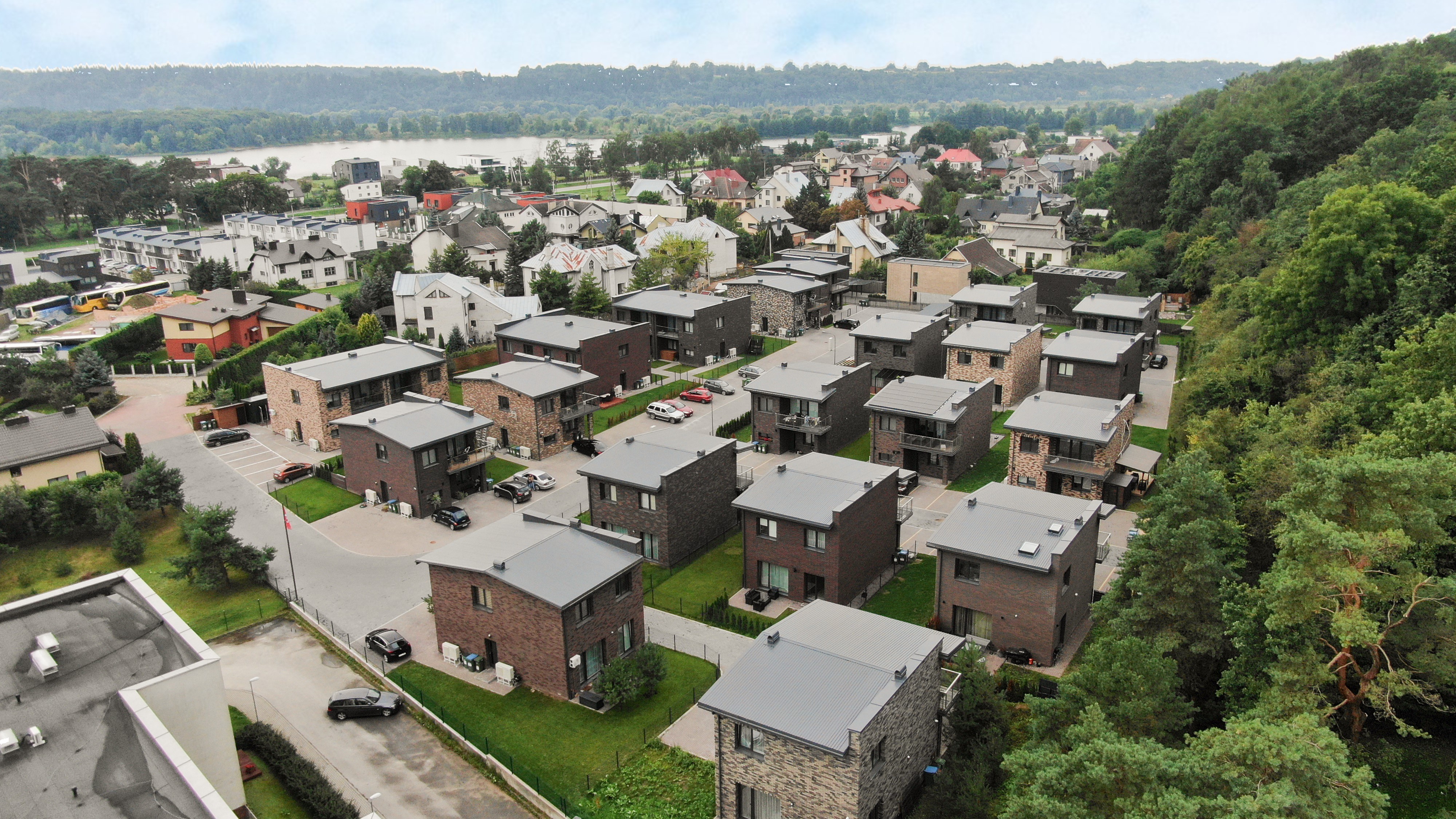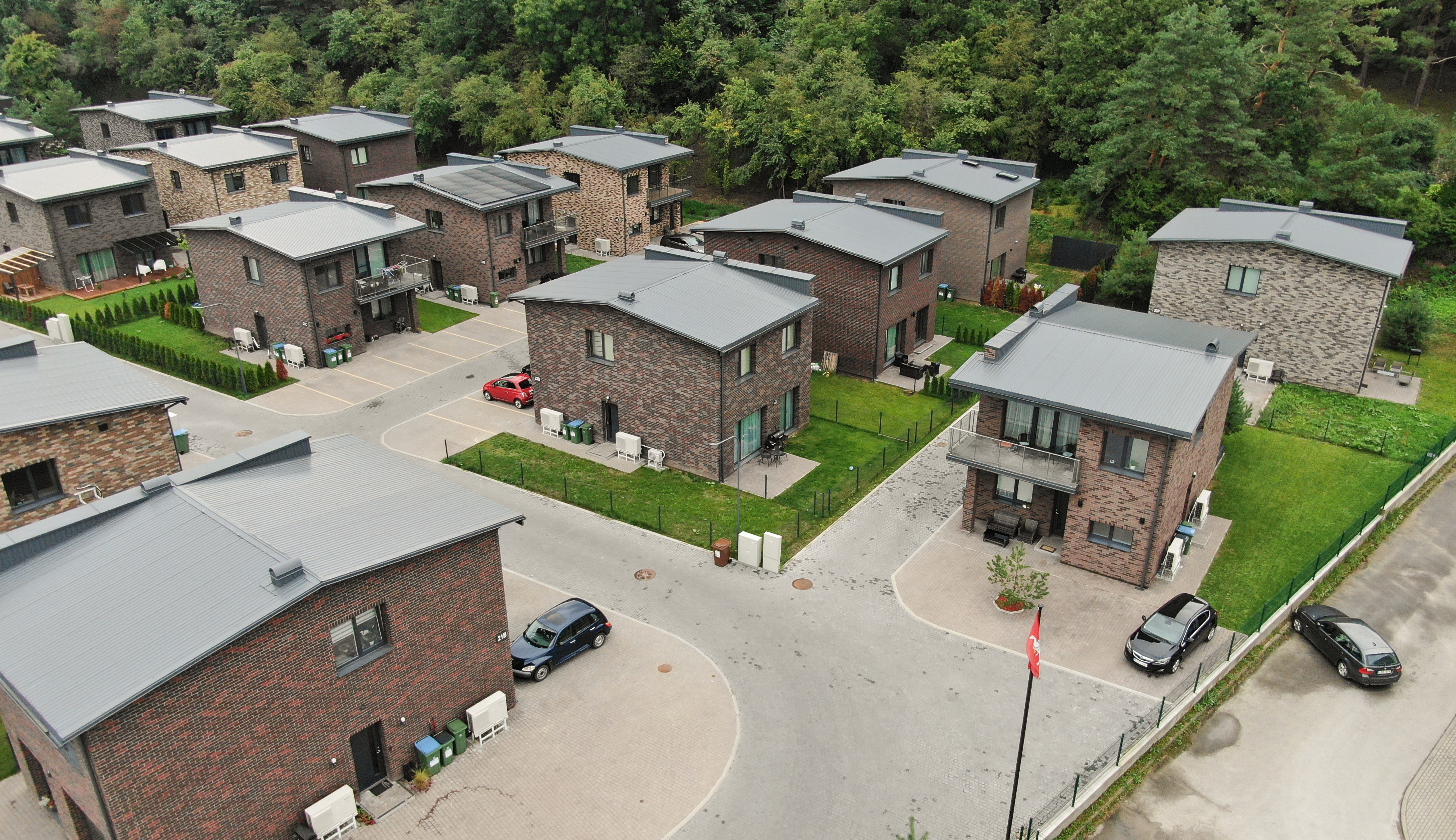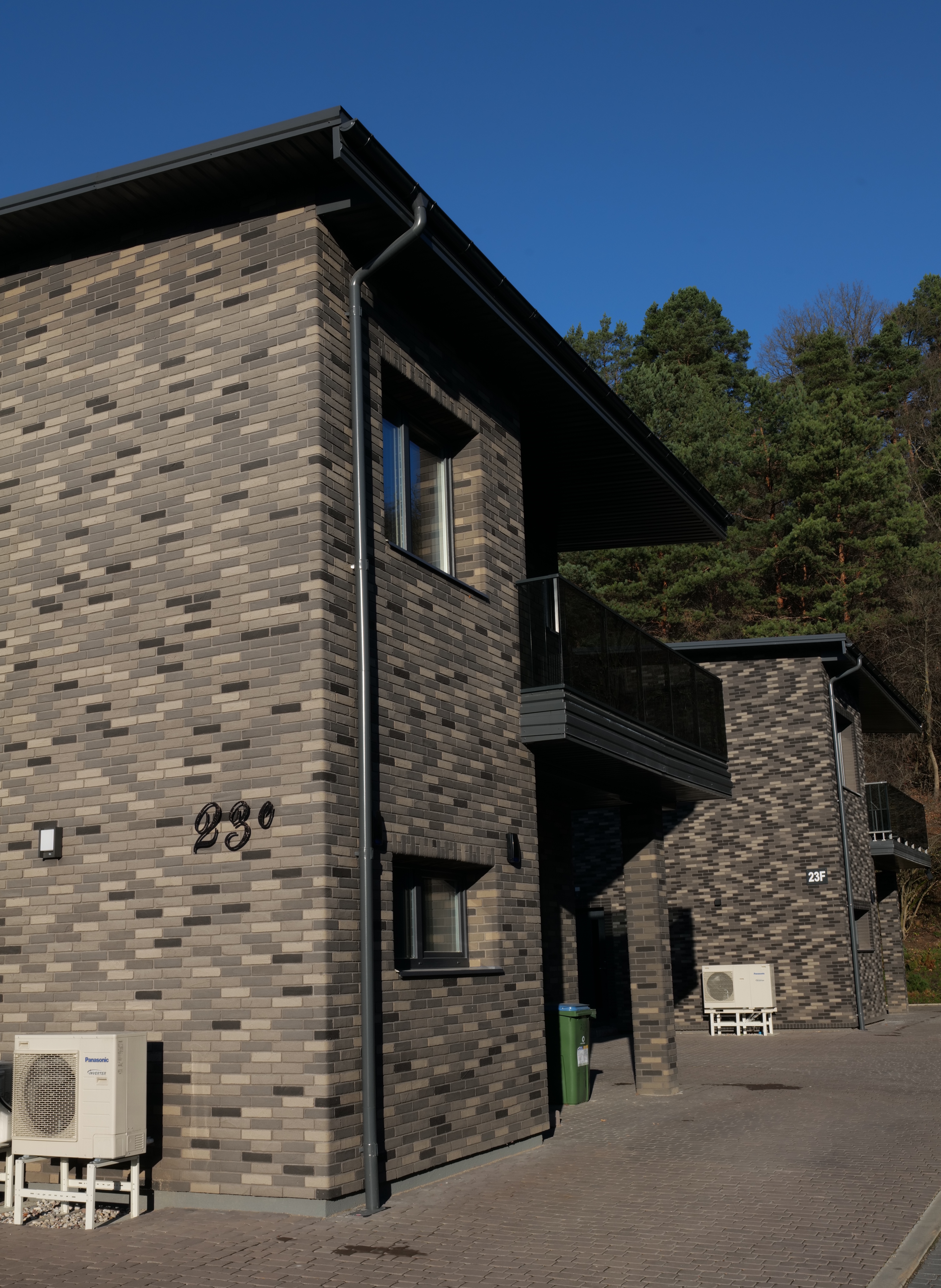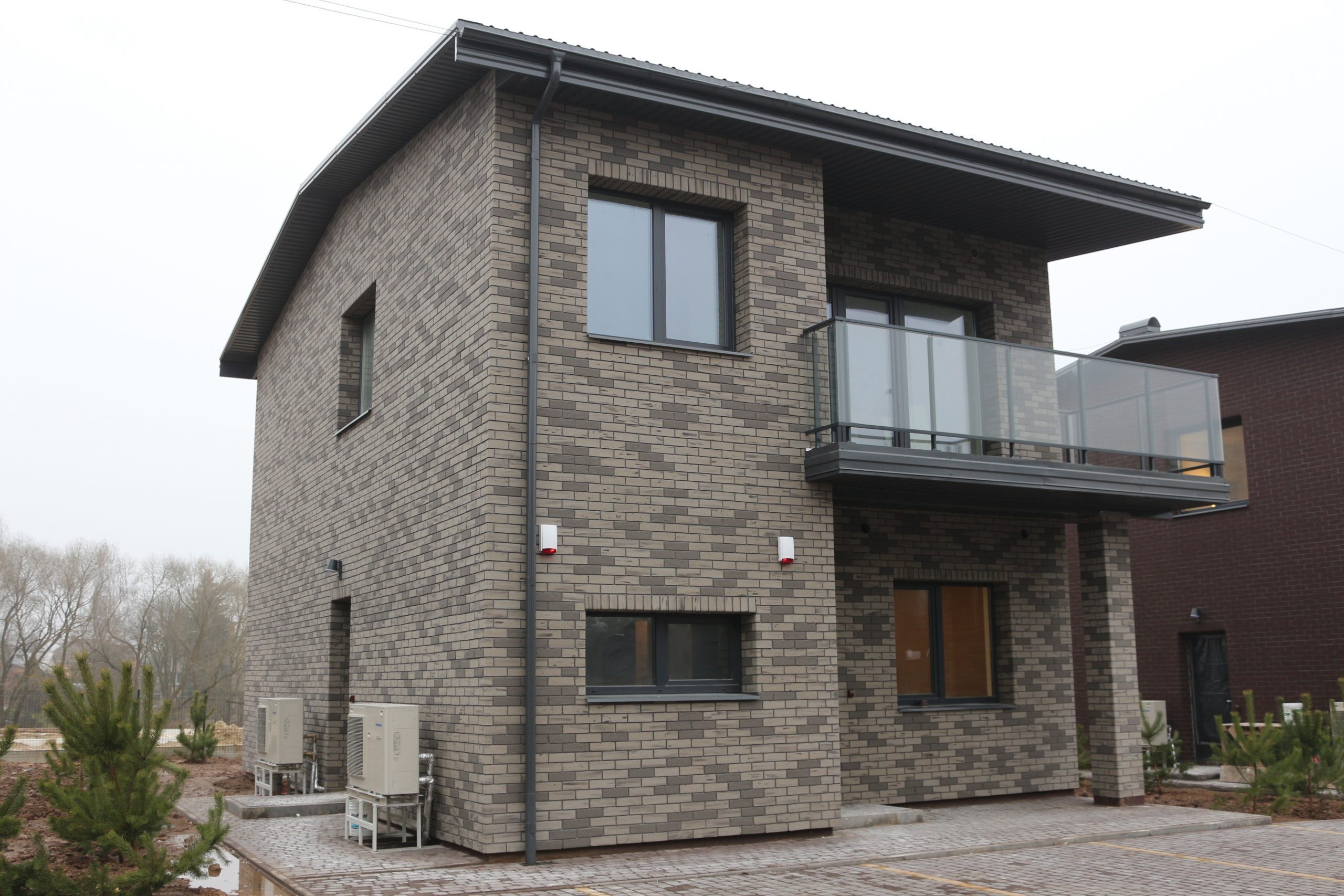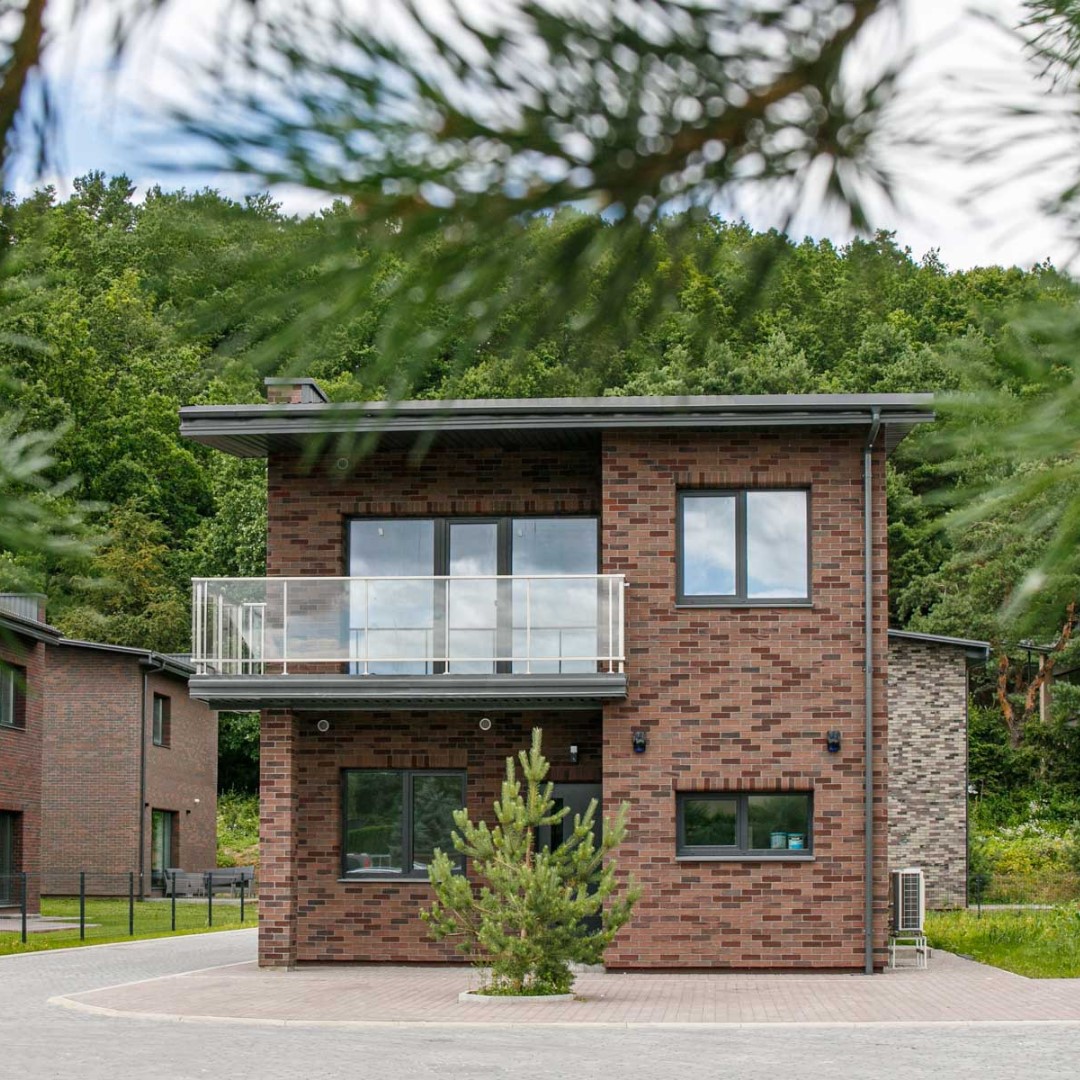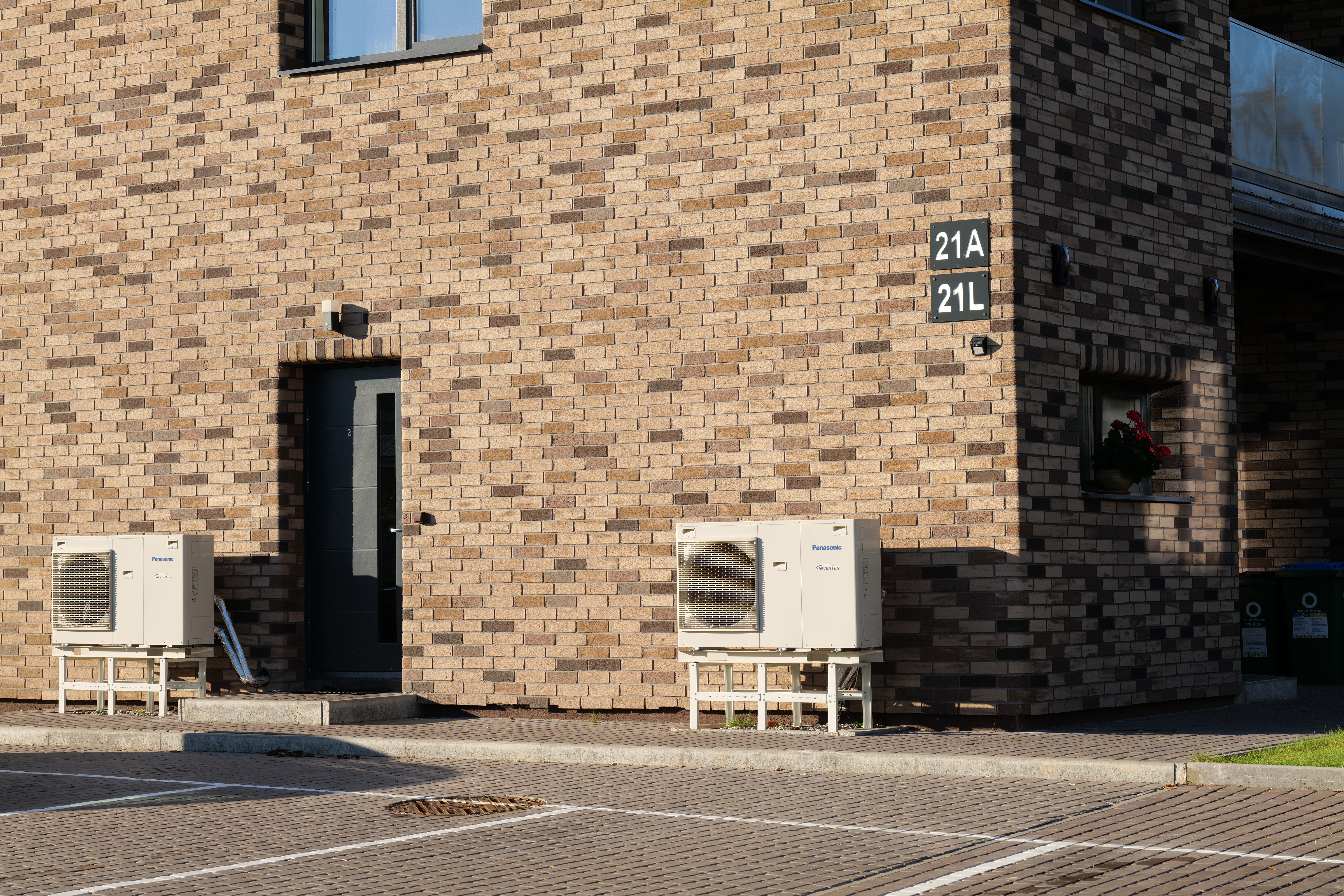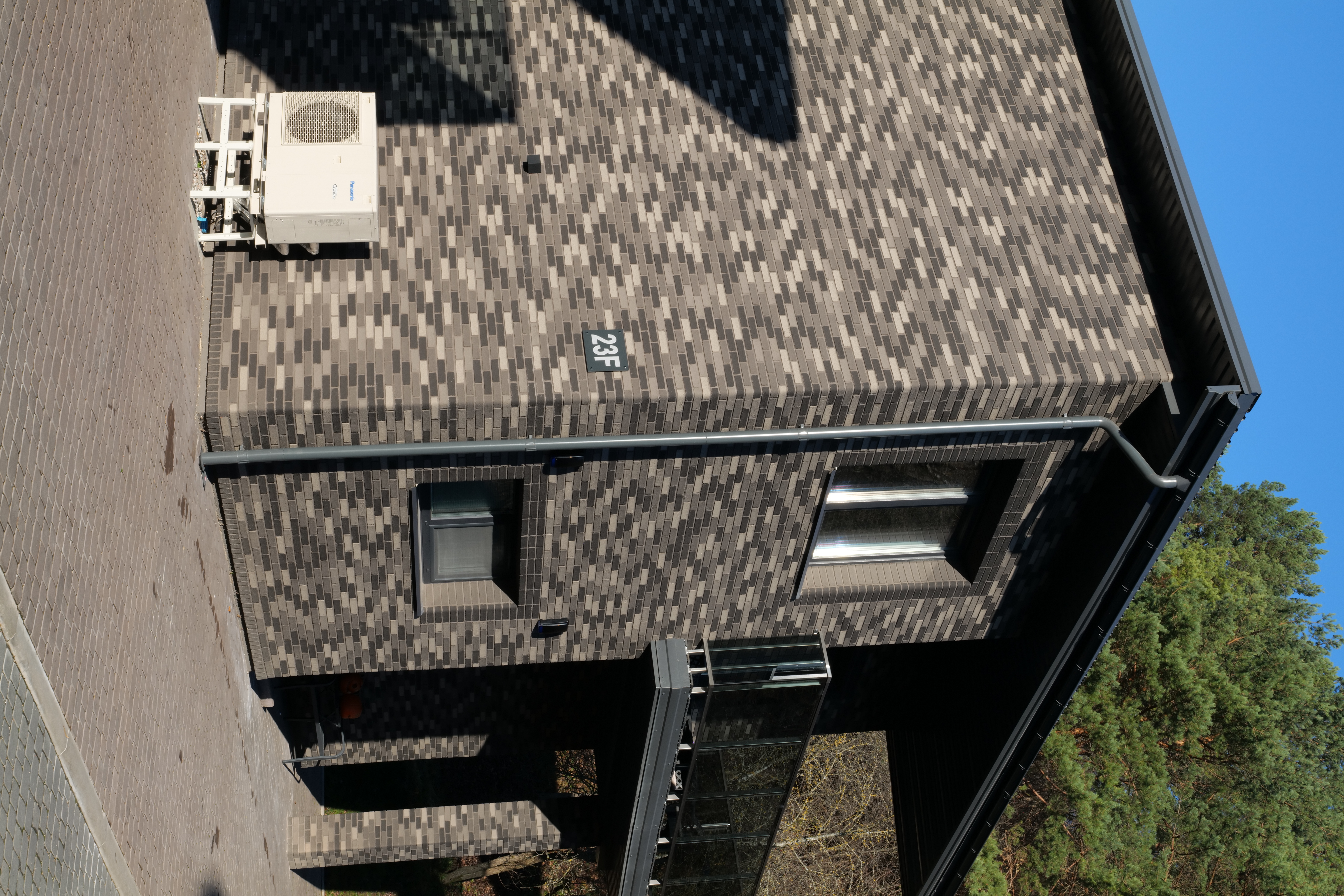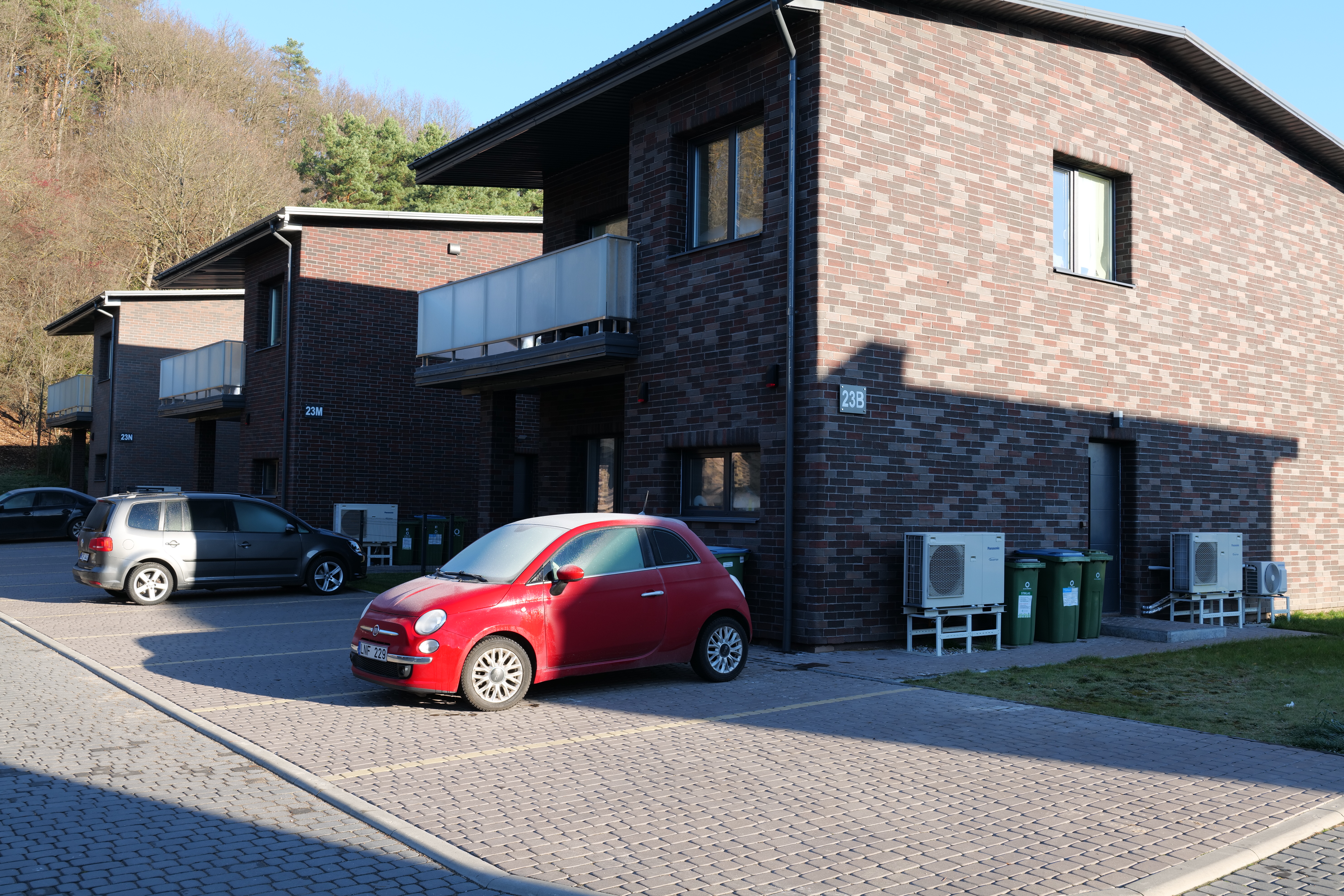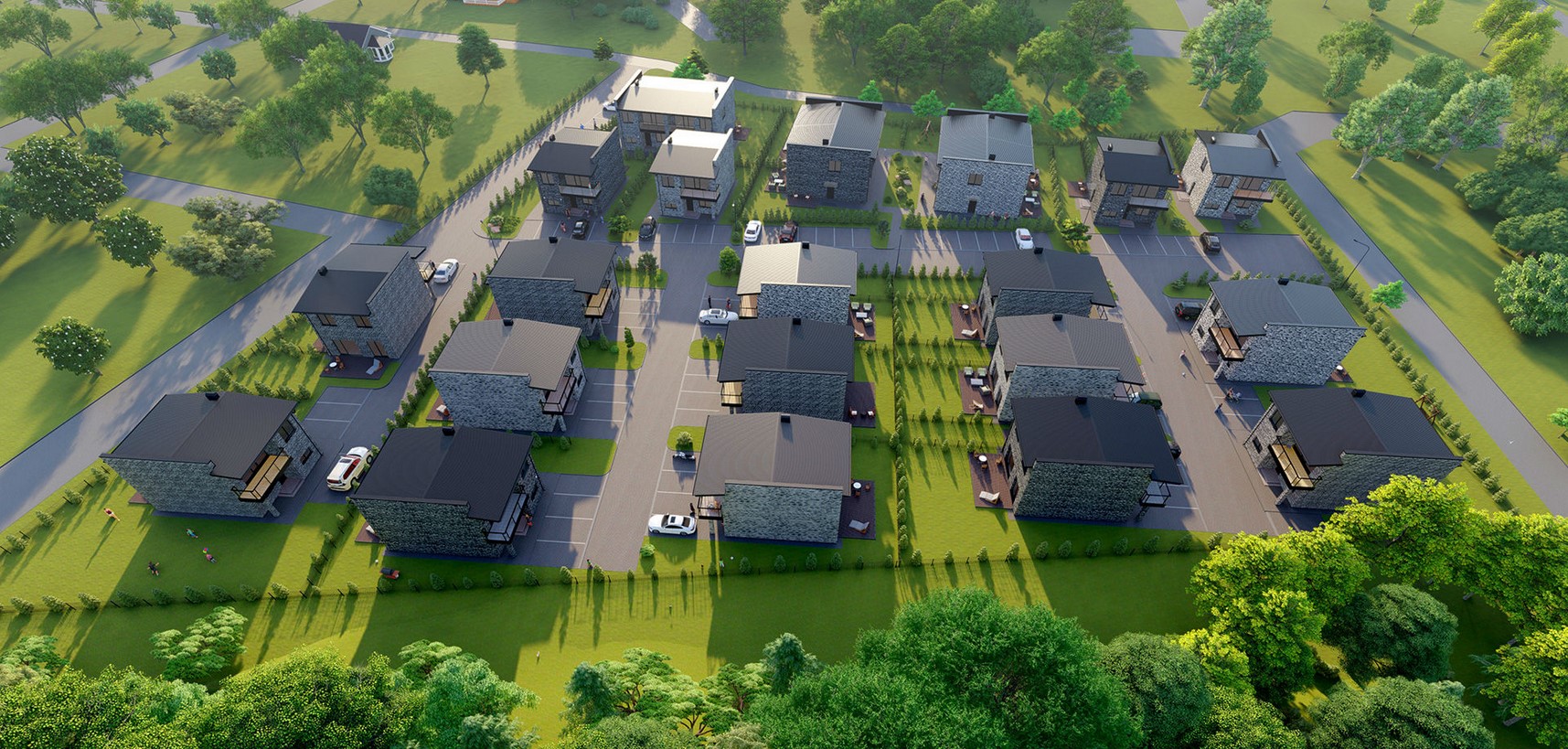 Kaunas. Lietuva / Lithuania
2021
Oras–vanduo šilumos siurbliai "aquarea" , Residential
Outdoor units: 42 x WH-MDC05HE, 2 x WH-UD07HE5-1, 1 x WH-MDC09H3E5
Indoor units: 2 x WH-ADC0309H3E5,
Control:
---
When starting to develop a new block of 23 houses, a place was sought that would be close to the center of Kaunas and surrounded by nature.. The main goal of the project was to offer private homes suitable for young families and clients looking for a quiet neighborhood. It was necessary to adapt architectural solutions to the chosen area and to choose high-quality and quiet equipment that would not disturb the peace of the residents. Another goal was to build a quarter friendly for nature.
Challenge
In recent times, developers are choosing to build fairly compact housing. In particular, buildings shall be designed in such a way as to make the best possible use of their entire area. The second reason is economic. Smaller homes are cheaper and cost less to maintain. With a small interior space, there is no space in the technical area to accommodate all the buildings engineering systems. This issue was the most relevant when choosing equipment for heating the building.
Solutions & Tech Applied
One unit can heat and cool the premises. Such a proposed solution was quite important for customers when choosing a home, as it was possible not to choose additional equipment for cooling the building. High requirements for parameters and quality were set when choosing the equipment. High heating and cooling parameters allow customers to reduce building maintenance costs. Customers were also offered to install solar power plants on the roof of the house, further reducing electricity costs. Several customers have taken advantage of this offer and are using solar energy for their own needs. Buildings that use Panasonic air-to-water heat pumps and additionally have their own solar power plants perfectly matched the developer's desire to build an environmentally friendly neighborhood. More information about the developer's projects is available on the website: https://norvegijoskontaktai.lt/en/apartments-in-kaunas/ Basic information related to "Antagynė" project is available on the website: https://www.antagyne.lt/ More information related to the developer's projects, which was provided on the Lithuanian website:  https://www.15min.lt/verslas/naujiena/kvadratinis-metras/nekilnojamasis-turtas/naujikotedzai- kaune-kaip-issirinkti-geriausia-973-1318694  https://www.lrytas.lt/bustas/nekilnojamasis-turtas/2020/05/28/news/patare-kaip-issirinktibusta- investicijai-verte-zenkliai-isaugs-jei-nepamirsite-keliu-svarbiu-dalyku-15067870  https://kauno.diena.lt/naujienos/kaunas/miesto-pulsas/ieskote-busto-gamtoje-bet-mieste- 969035
Key Tech Features
The sound of the outdoor unit at part load ranges from 55 to 68 dB.
All buildings comply with the A + class energy efficiency class.

A heated floor system is installed for heating the buildings.

Capacity
45 pcs. Heat pumps
It might interest you
Panasonic team & partners help you build your project. Susisiekite su mums