Silojus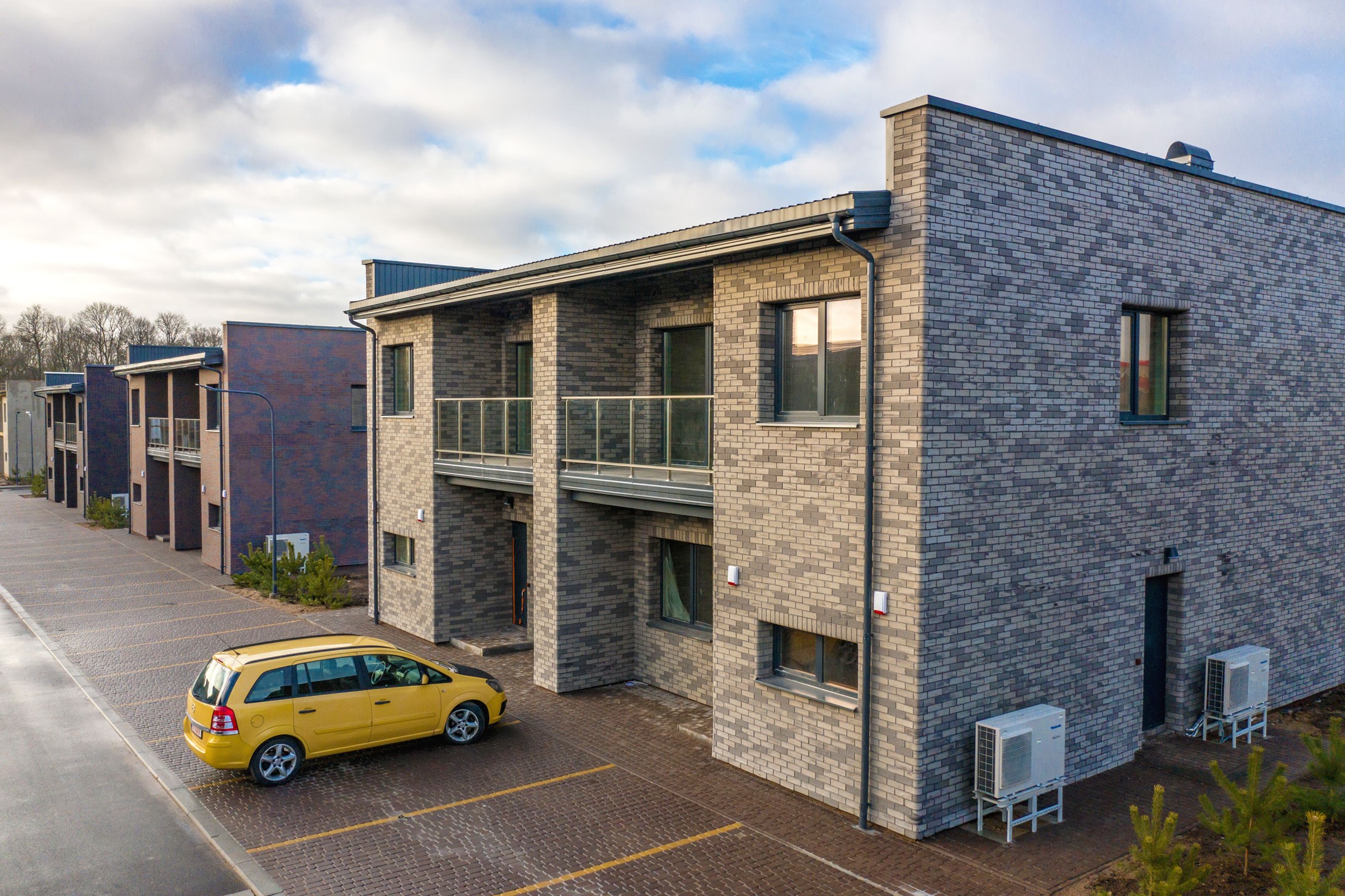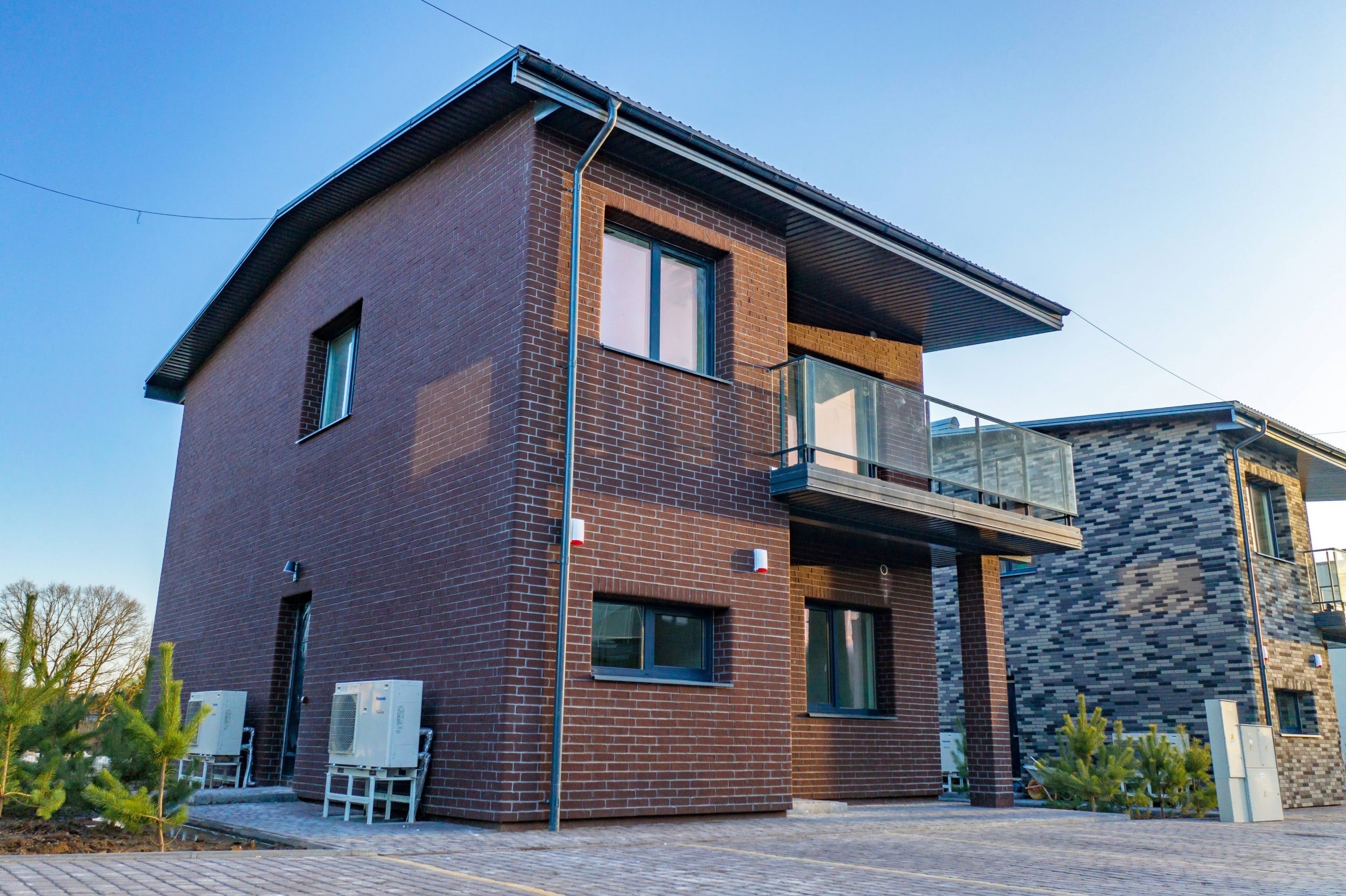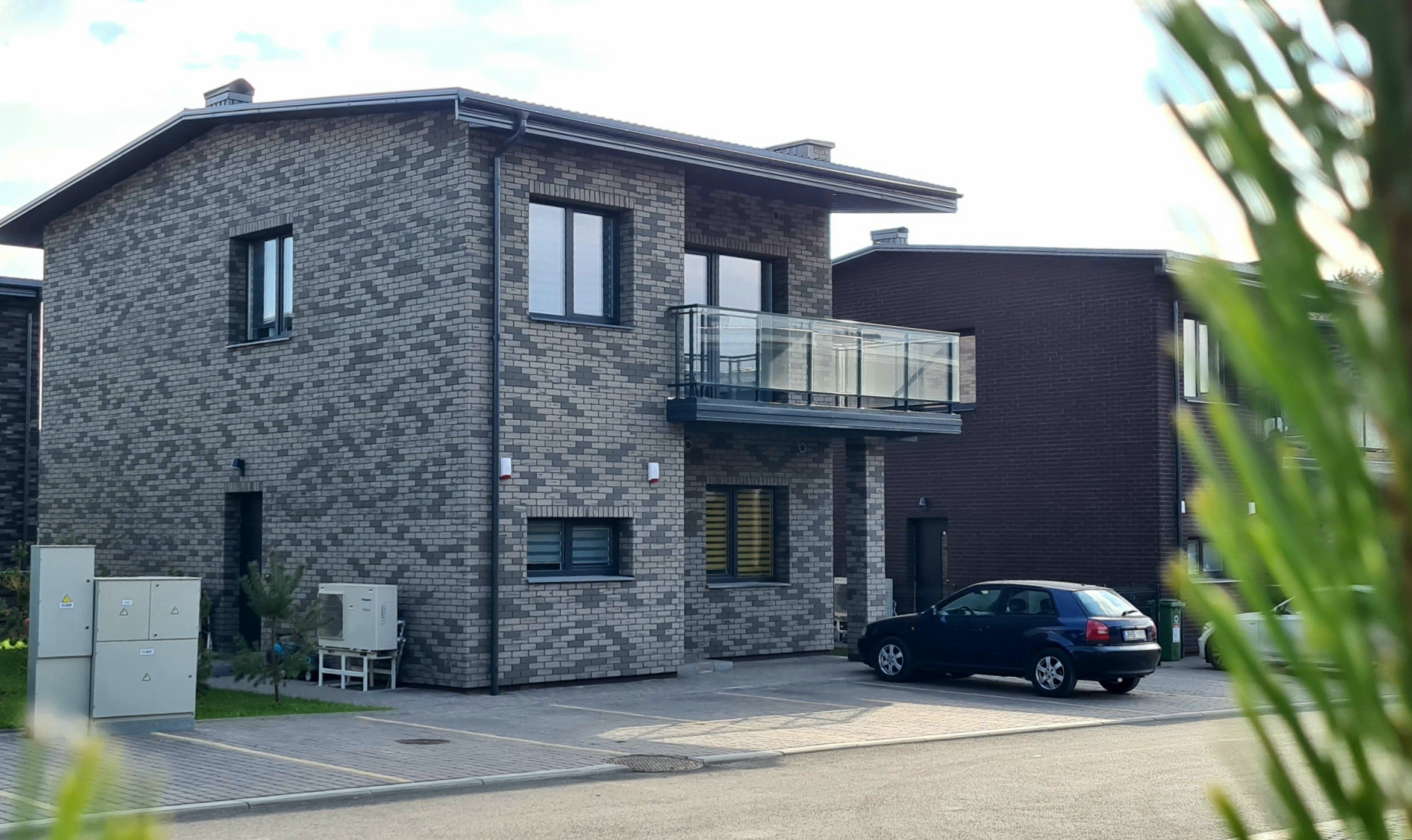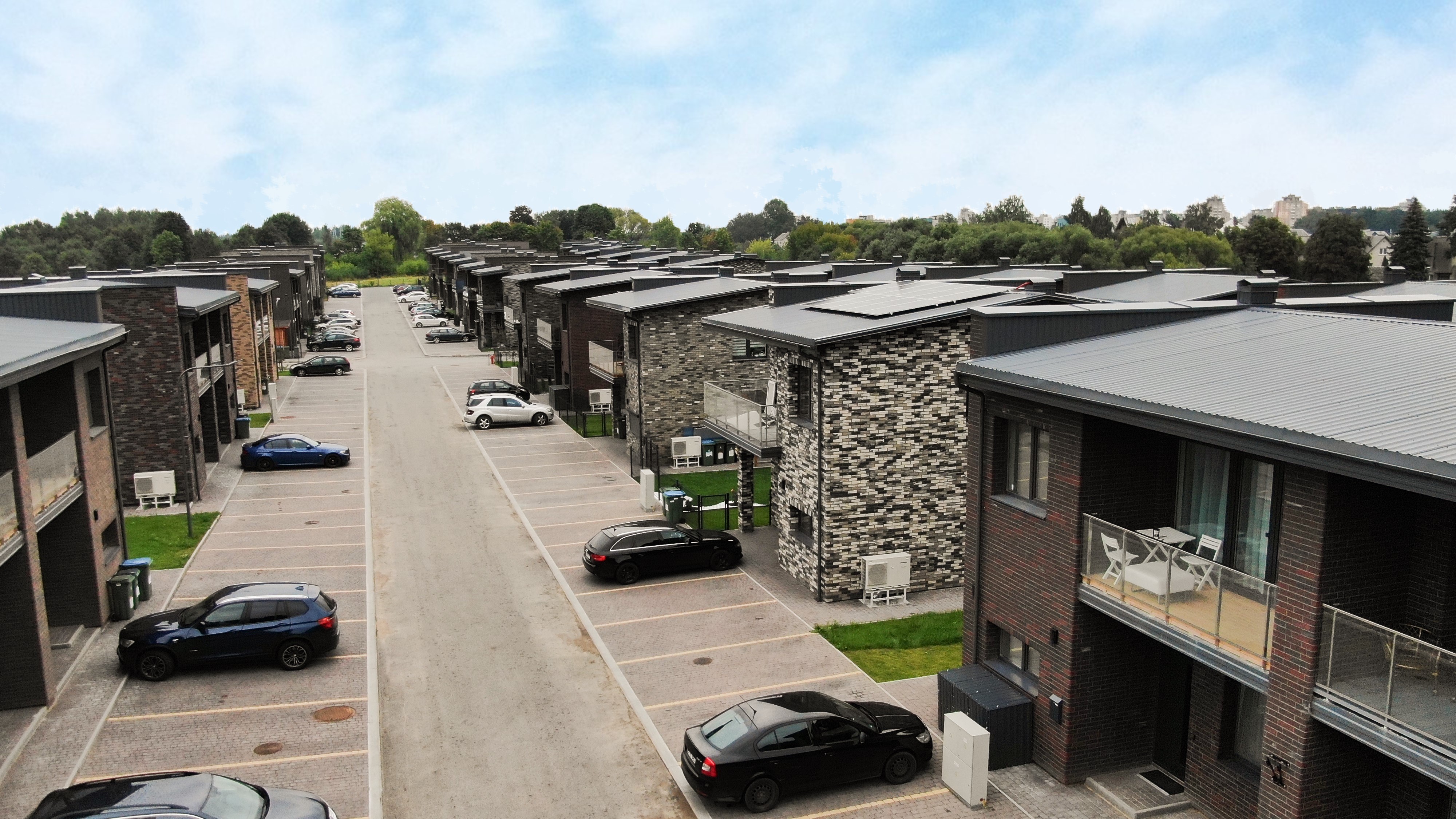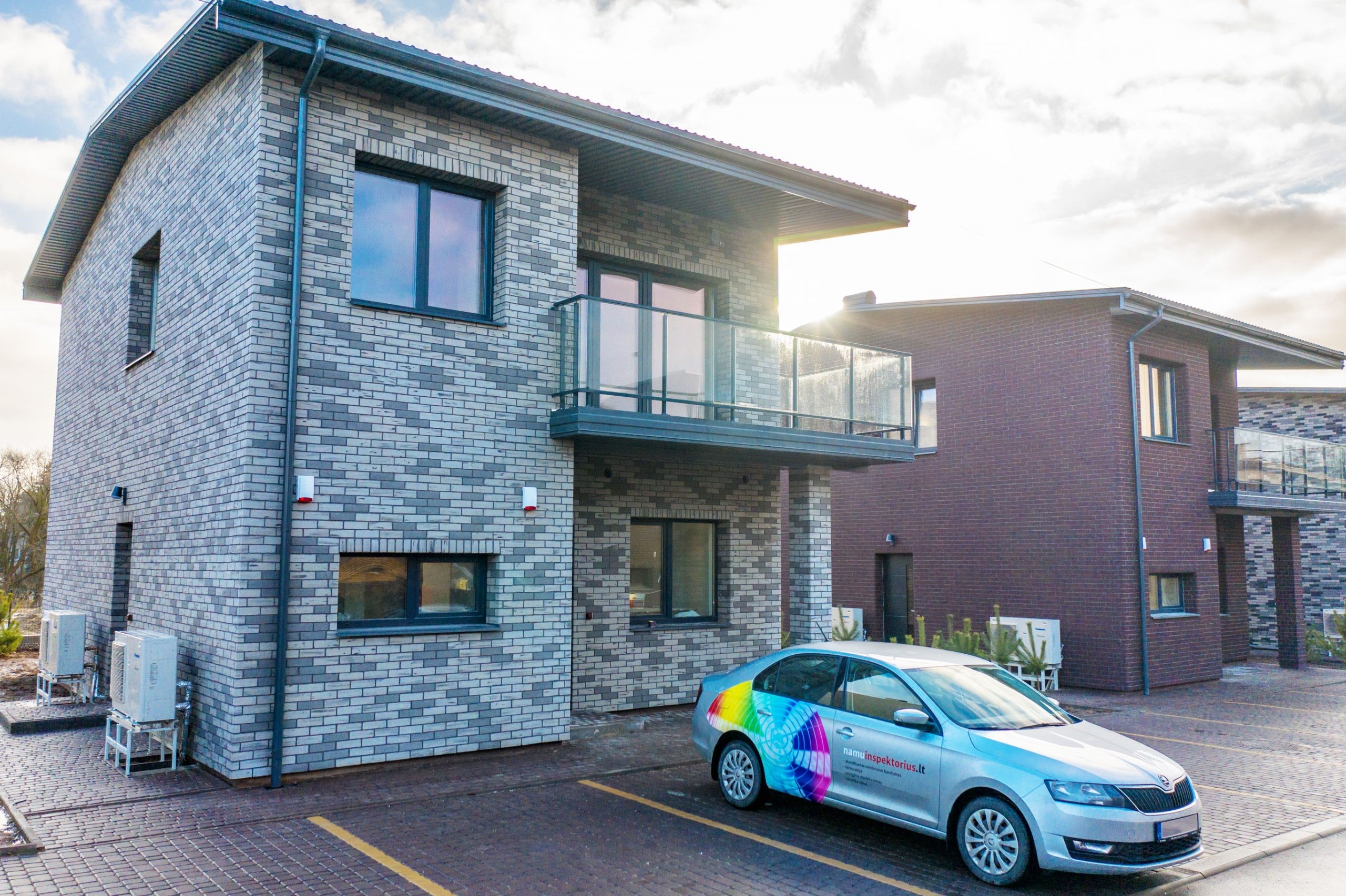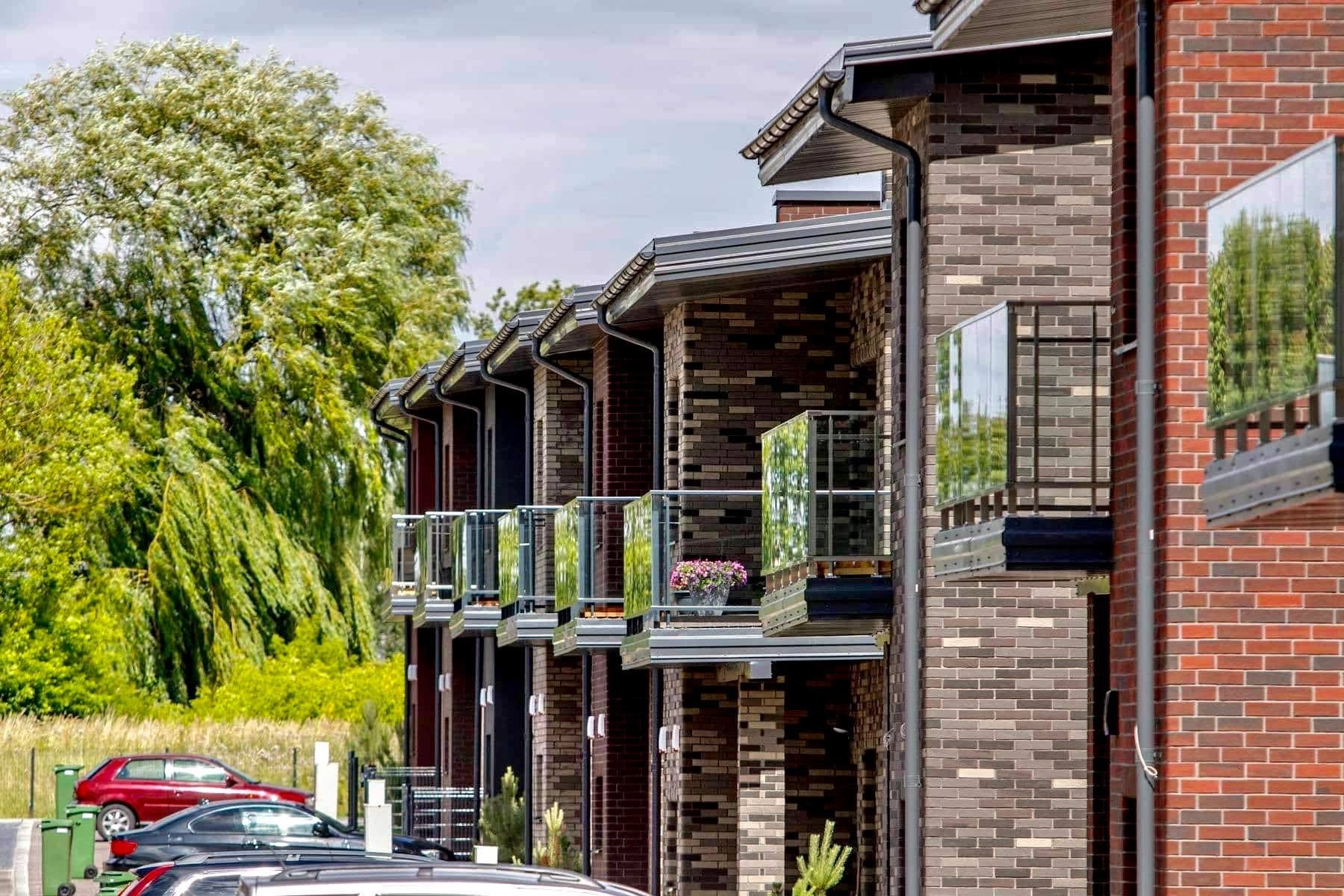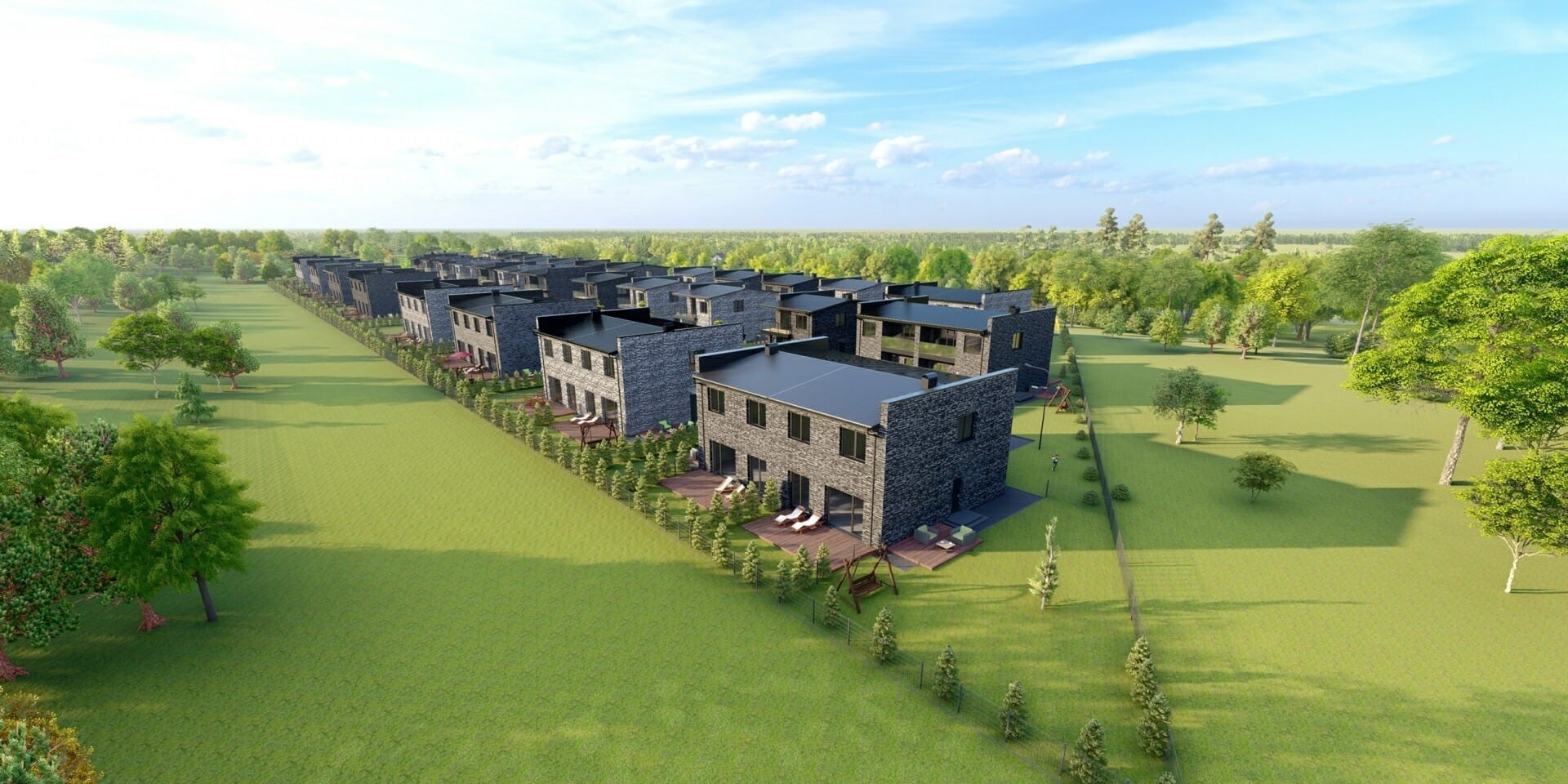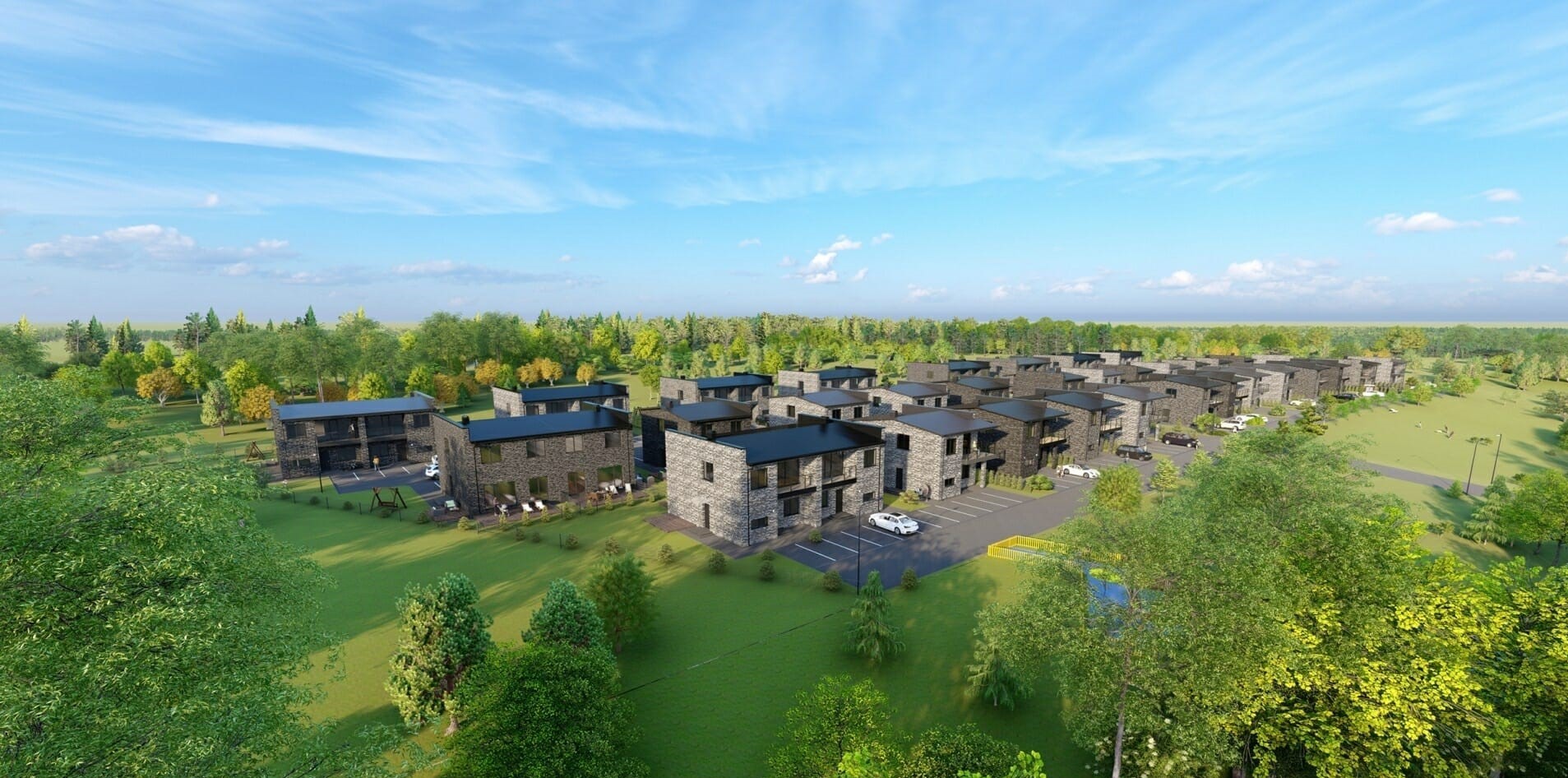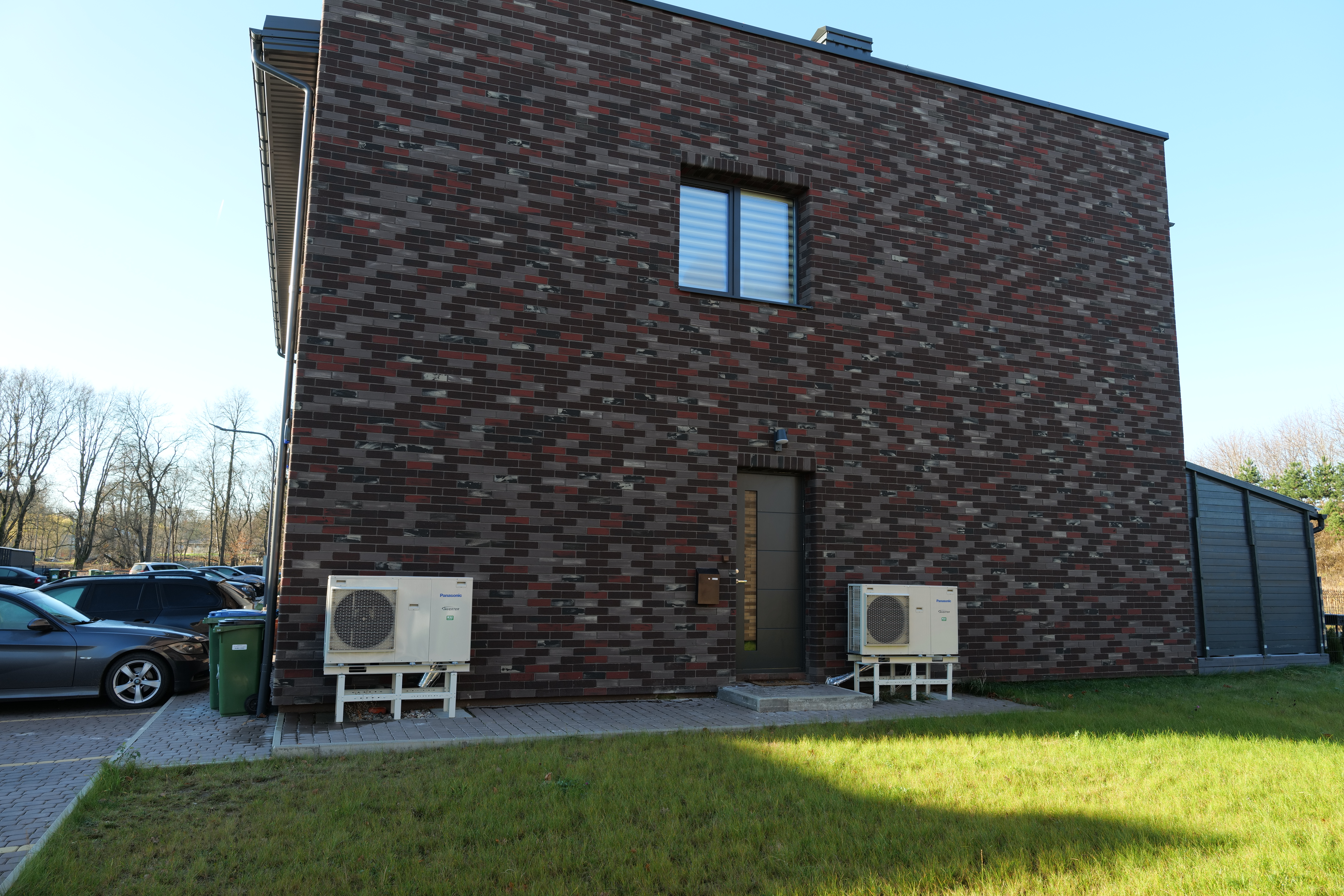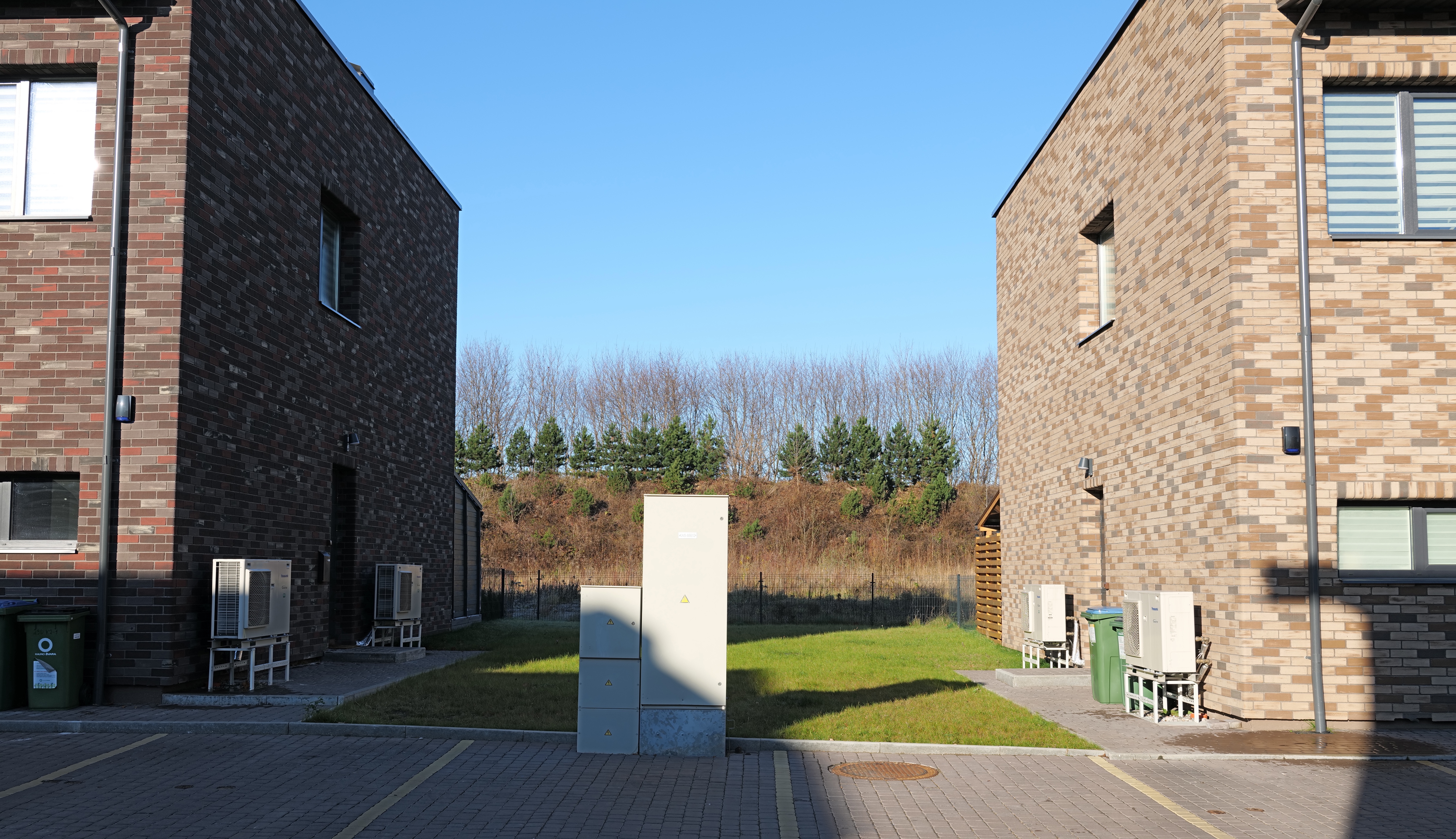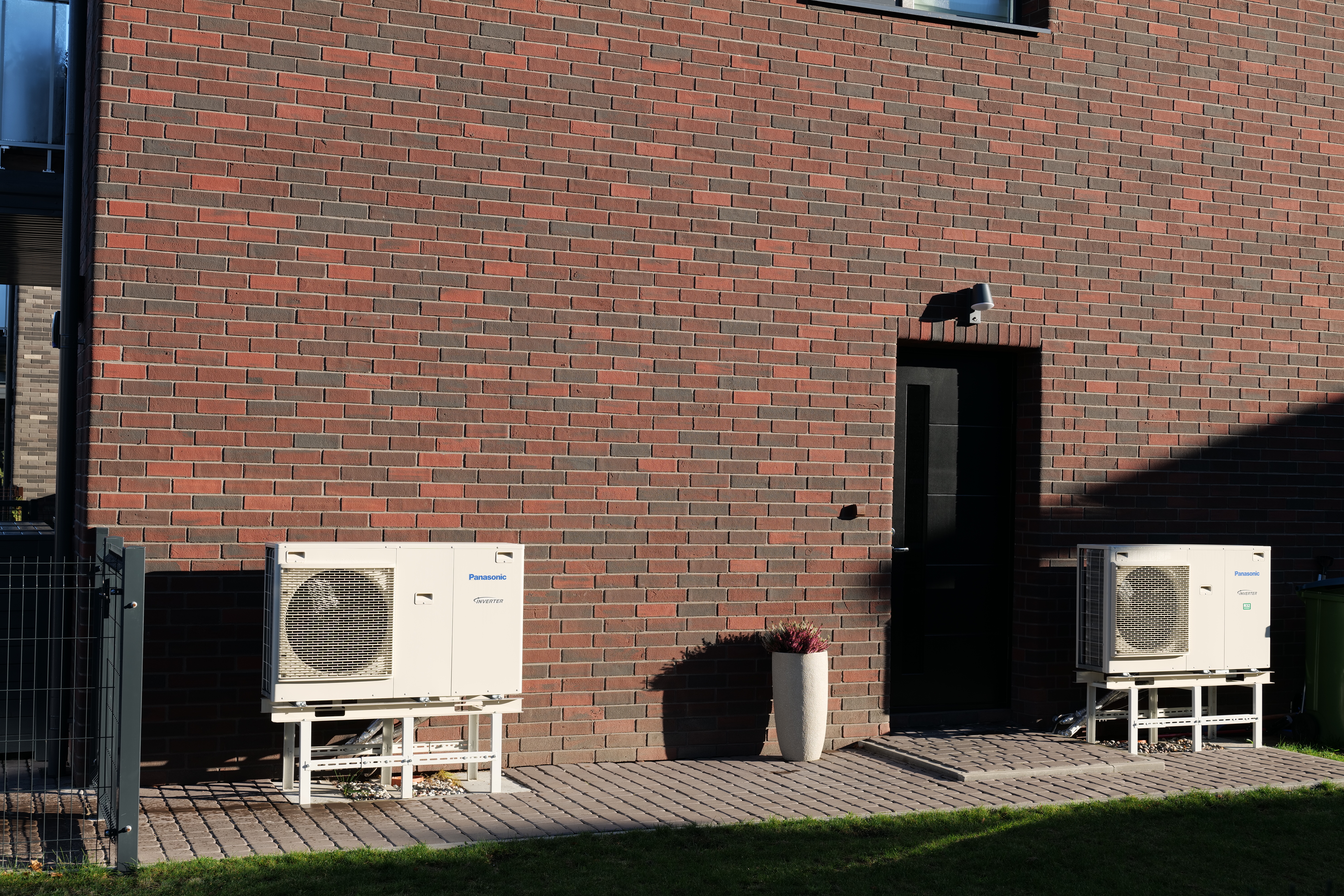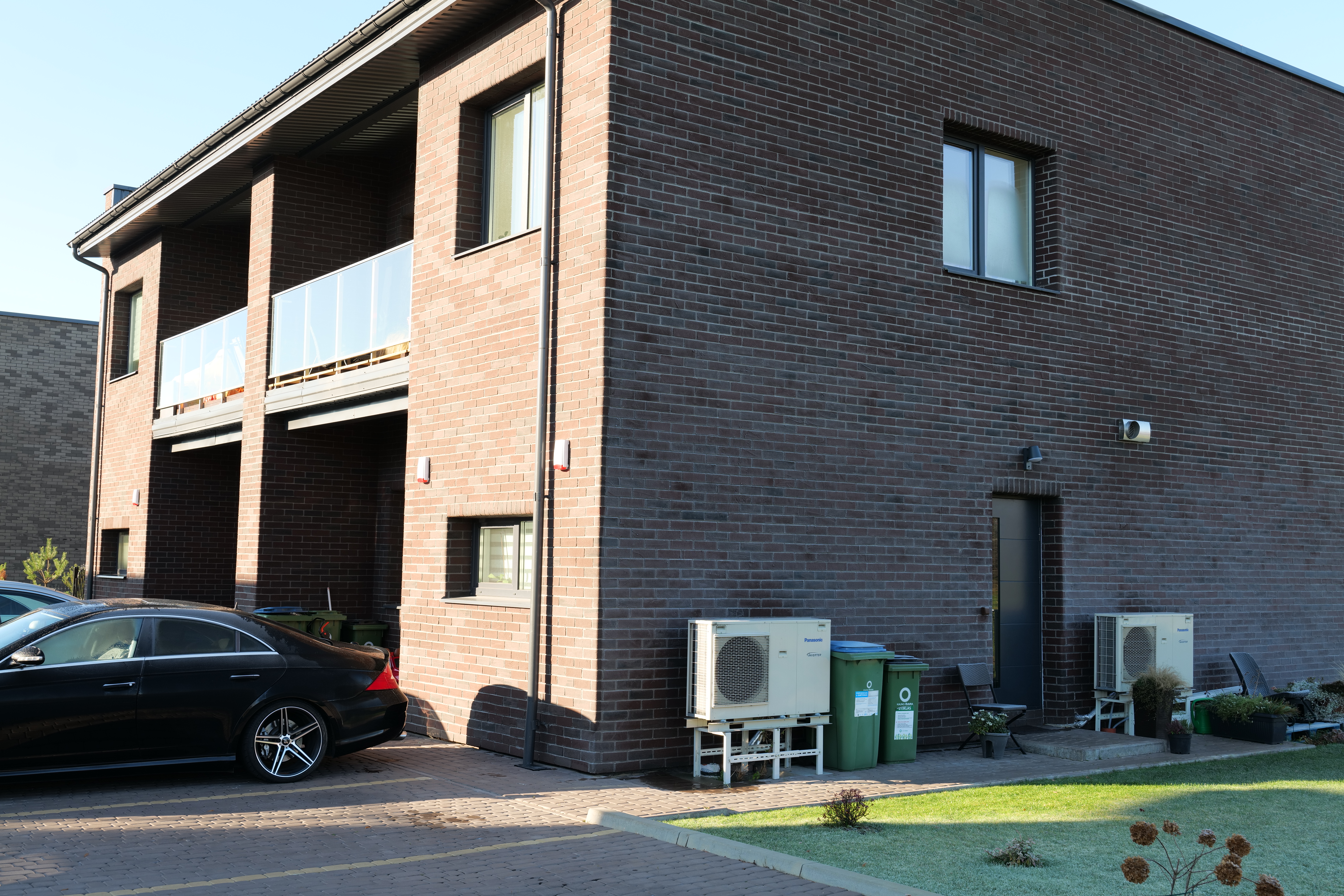 Kaunas. Lietuva / Lithuania
2021
Oras–vanduo šilumos siurbliai "aquarea" , Residential
Outdoor units: 66 units of Panasonic Aquarea WH-MDC05JE5 5kW
Indoor units: -
Control: -
---
One of the main goals of the developer was to create an environmentally friendly residential neighborhood. The desire to have a modern private home, and not to stray from nature. The goal was to make the 66 private housing block a great environment for young families and residents looking for a quiet neighborhood.
Challenge
In order to achieve the set goals, it was necessary not only to solve architectural issues, but also to select the most suitable equipment. All dwellings are relatively small in area, so there is no separate technical room for equipment. We had to look for solutions that would reduce the space occupied by the equipment indoors. Also, the equipment on the outside of the building had to be compact and did not prevent people from reaching the common spaces of the quarter and not blocking passages.
Solutions & Tech Applied
Architectural requirements were set for the project and big attention was paid to the selection of equipment. In order to save indoor space, Panasonic Aquarea mono-bloc J Generation units with the low GWP refrigerant R32 and with only an outdoor unit were chosen, which not only heat the buildings with heated floors in winter, but also cool them in summer by supplying chilled water to the floor system. By leveraging the capabilities of Panasonic equipment, residents can easily control their heating and cooling systems with a single unit. Mono-block units were usually equipped with independent electric hot water heaters ranging in volume from 50 to 100 liters.
 
 The main criteria why Panasonic equipment was chosen for this project were: • One unit can heat the premises in winter and cool them in summer. • The high heating and cooling parameters (SCOP/COP) of WH-MDC05JE5 units means greater savings for customers and the reached goal of developers to create an environmentally friendly residential area and even exceeded expectations: heating and cooling is made not only the most environmentally friendly way, but also low-energy. • The WH-MDC05JE5 has only an outdoor unit, which was relevant to save indoor space. Hot water is prepared by electric heaters, the volume of which depends on the population of the dwelling. • In terms of investment, the developer made the decision to choose high quality equipment that meets the highest standards. Users using such equipment can easily operate it and can quickly resolve any issues with the help of local service representatives. All residents are offered to install solar power plants on the roofs of their buildings. Following the adoption of such an offer, customers would efficiently use renewable energy not only for the needs of the buildings engineering systems, but also for all other electrical appliances. Several residents have already taken advantage of this offer and installed a power plant on the roof of their house. Such integrated solution sets new standards for future projects that will lead to even greater economic benefits and even greater protection of nature by using energy only from renewable energy sources. The website of the developer - https://norvegijoskontaktai.lt/en/apartments-in-kaunas/ The website of the "Šilojus" quarter - https://silojus.lt/ Additional information that was provided on Lithuanian websites related to the projects implemented by the developer: • https://www.15min.lt/verslas/naujiena/kvadratinis-metras/nekilnojamasis-turtas/nauji-kotedzai-kaune-kaip-issirinkti-geriausia-973-1318694 • https://www.lrytas.lt/bustas/nekilnojamasis-turtas/2020/05/28/news/patare-kaip-issirinkti-busta-investicijai-verte-zenkliai-isaugs-jei-nepamirsite-keliu-svarbiu-dalyku-15067870 • https://kauno.diena.lt/naujienos/kaunas/miesto-pulsas/ieskote-busto-gamtoje-bet-mieste-969035 • https://www.15min.lt/verslas/naujiena/kvadratinis-metras/nekilnojamasis-turtas/kaune-graibsto-naujus-silojaus-ir-antagynes-bustus-kas-gundo-pirkejus-973-1343802 • https://kaunas.kasvyksta.lt/2020/10/16/bustas/silojus-optimalus-sprendimas-derinantiems-miesto-ir-gamtos-pranasumus/
Key Tech Features
The high heating and cooling parameters (SCOP/COP) of WH-MDC05JE5 units means great savings
High efficiency, low sound of the outdoor unit, which is only 59 dB at part load.

All these buildings are high energy efficiency complying with A + class.

Capacity
74 pcs. WH-MDC05JE5
It might interest you
Panasonic team & partners help you build your project. Susisiekite su mums