Grill London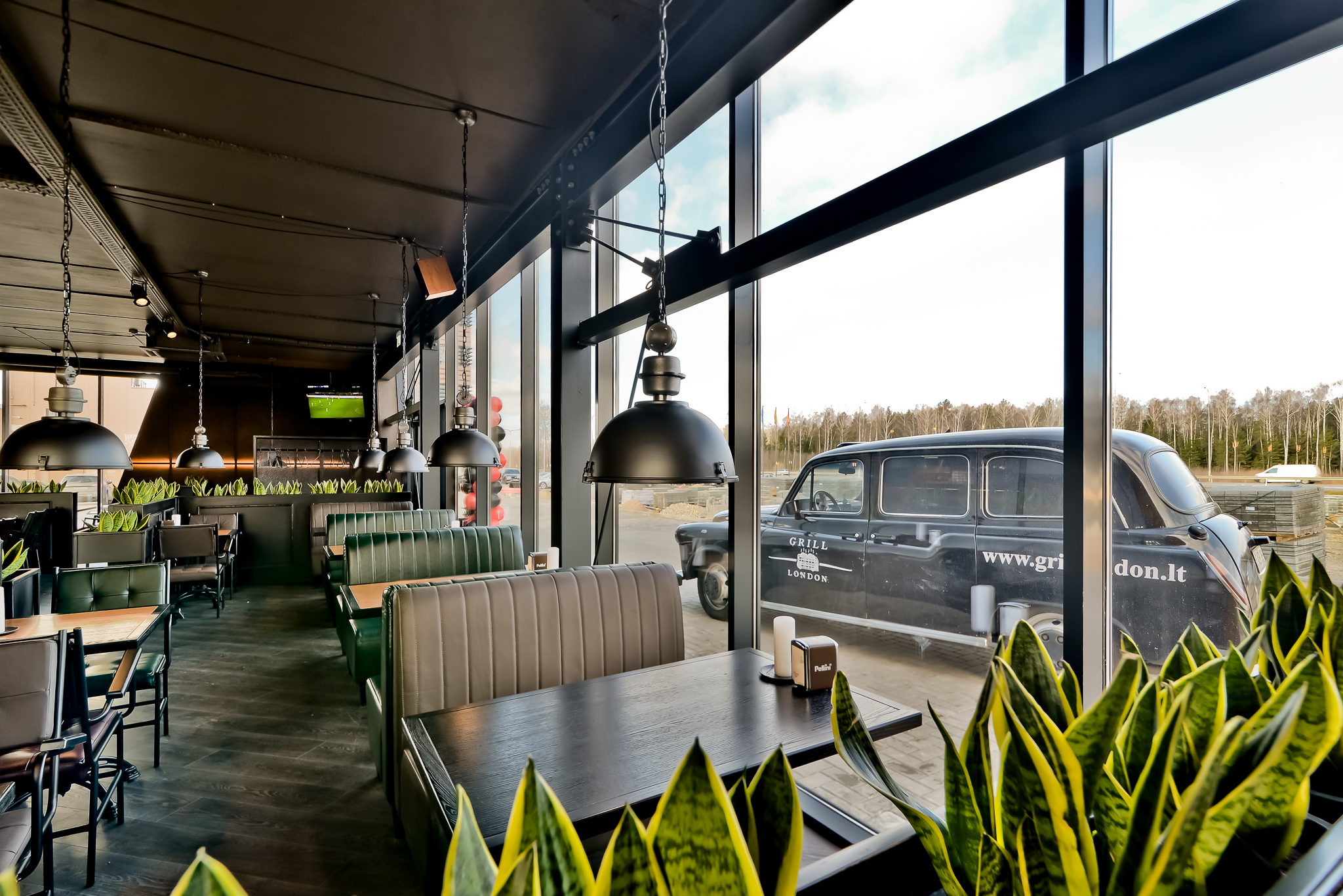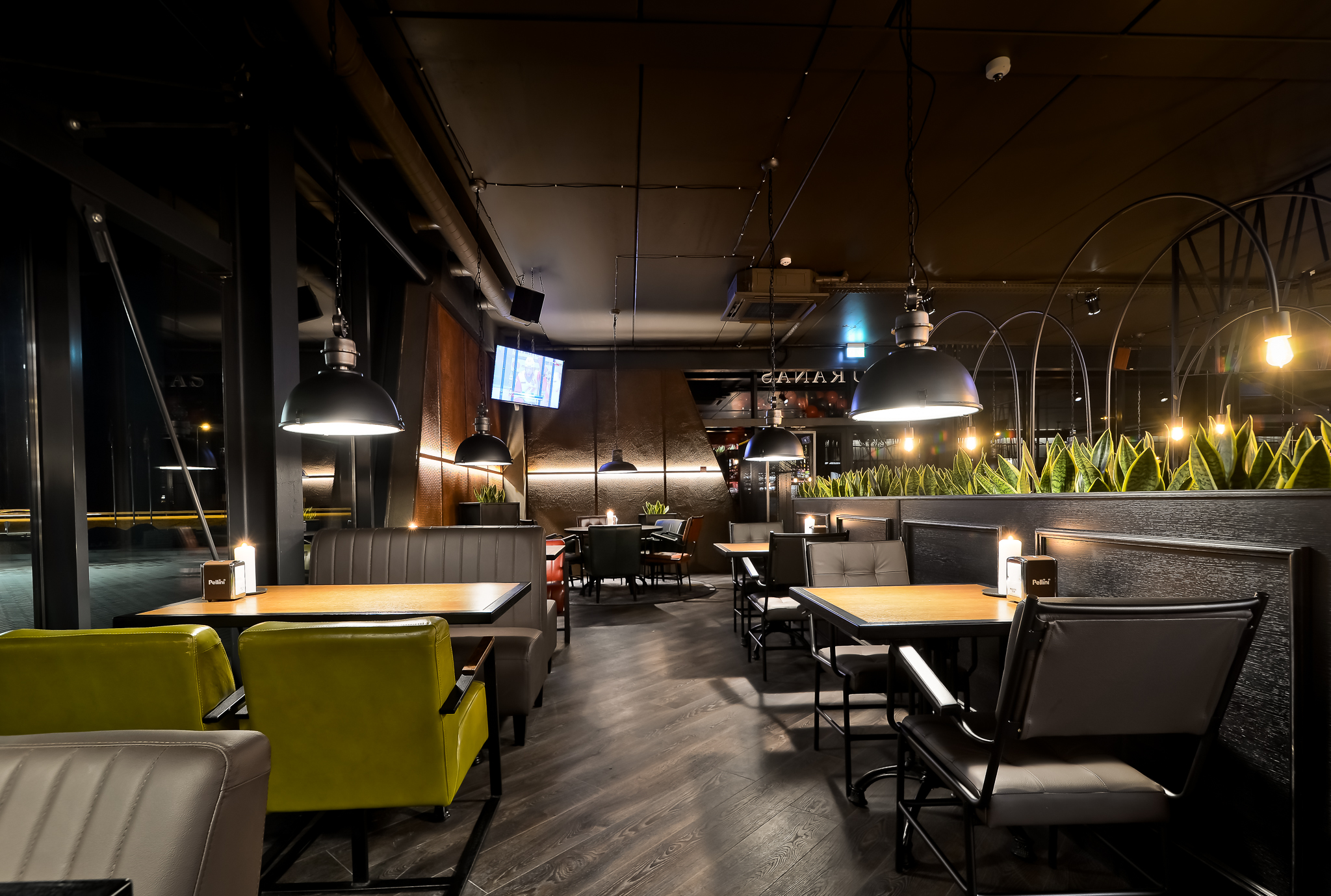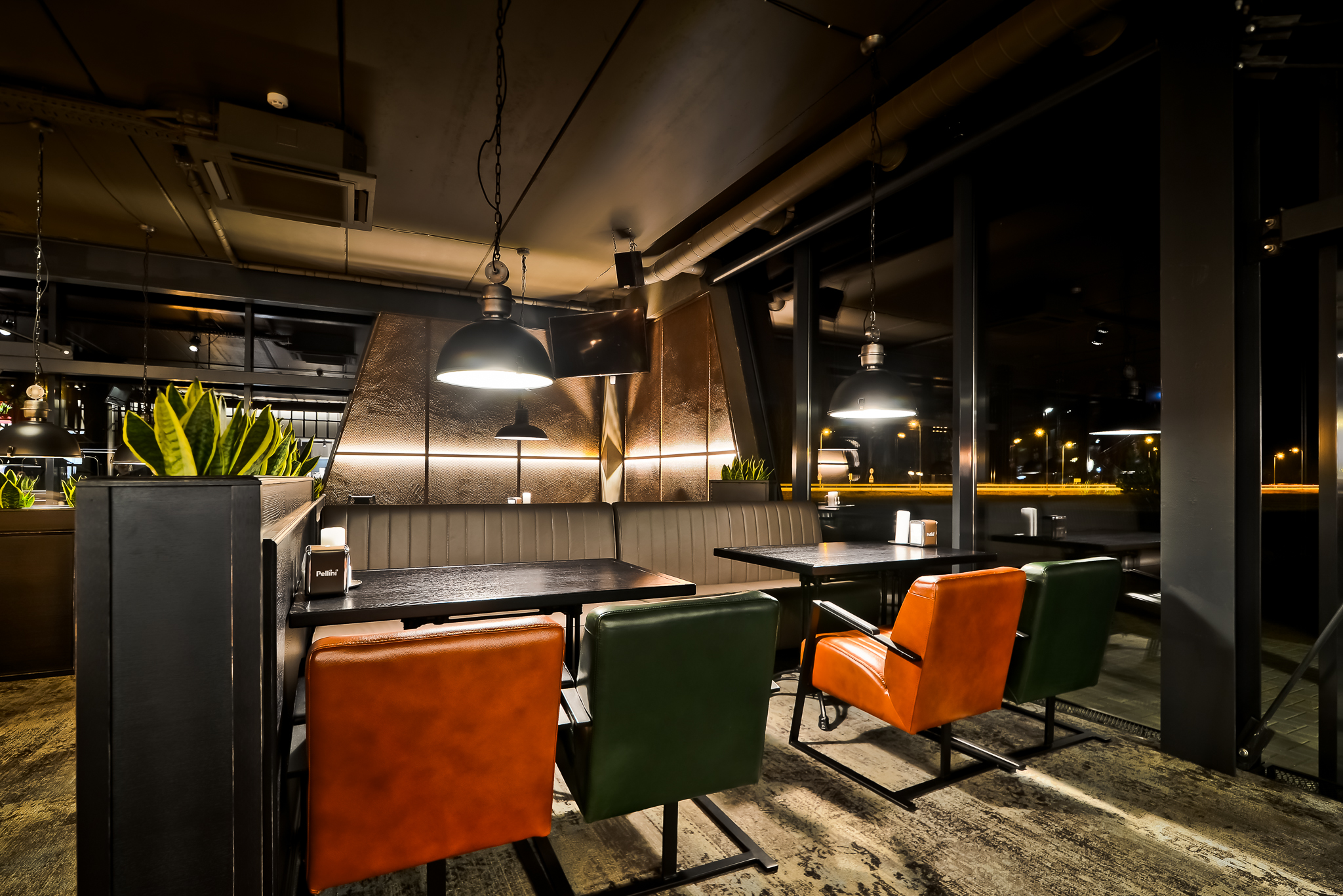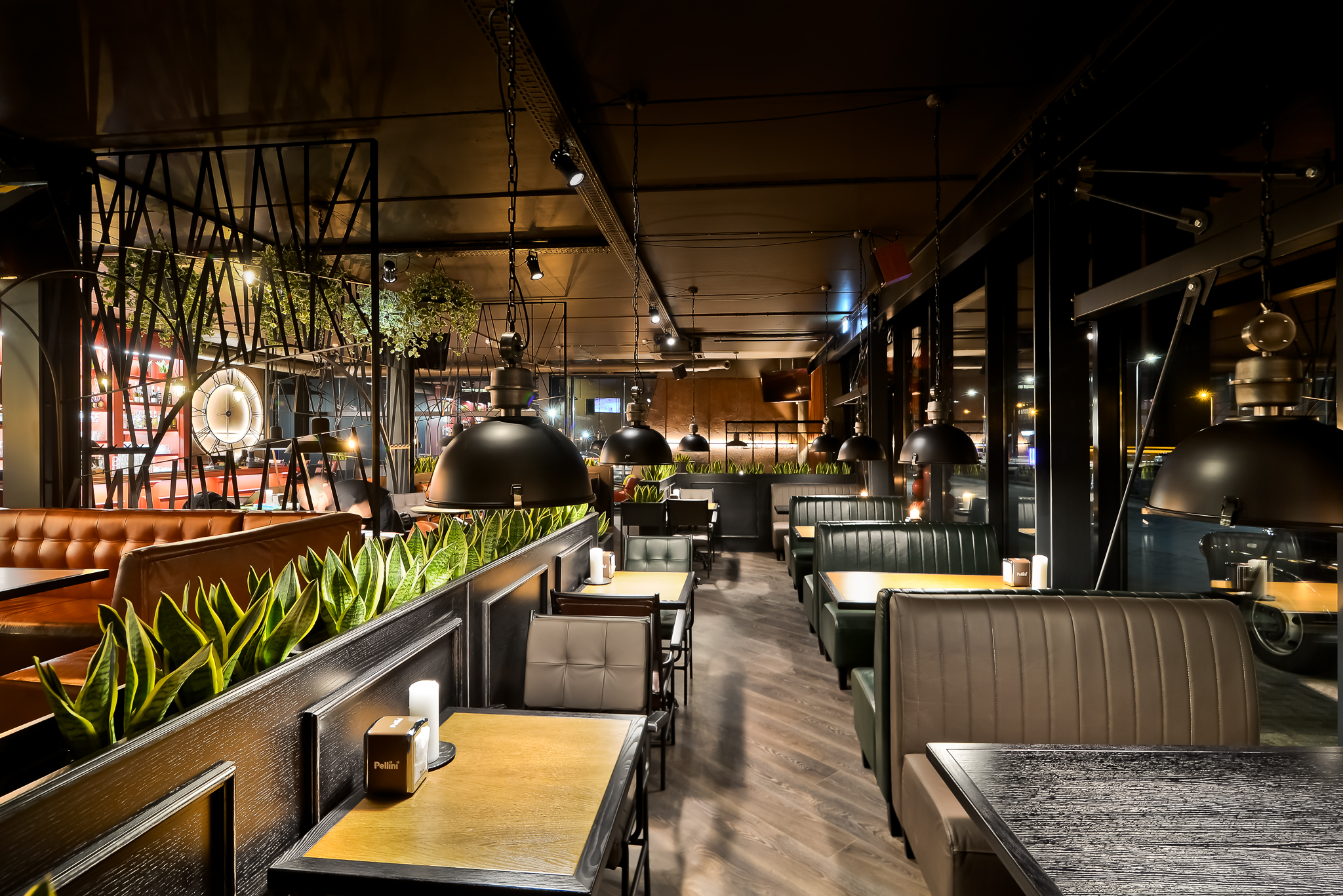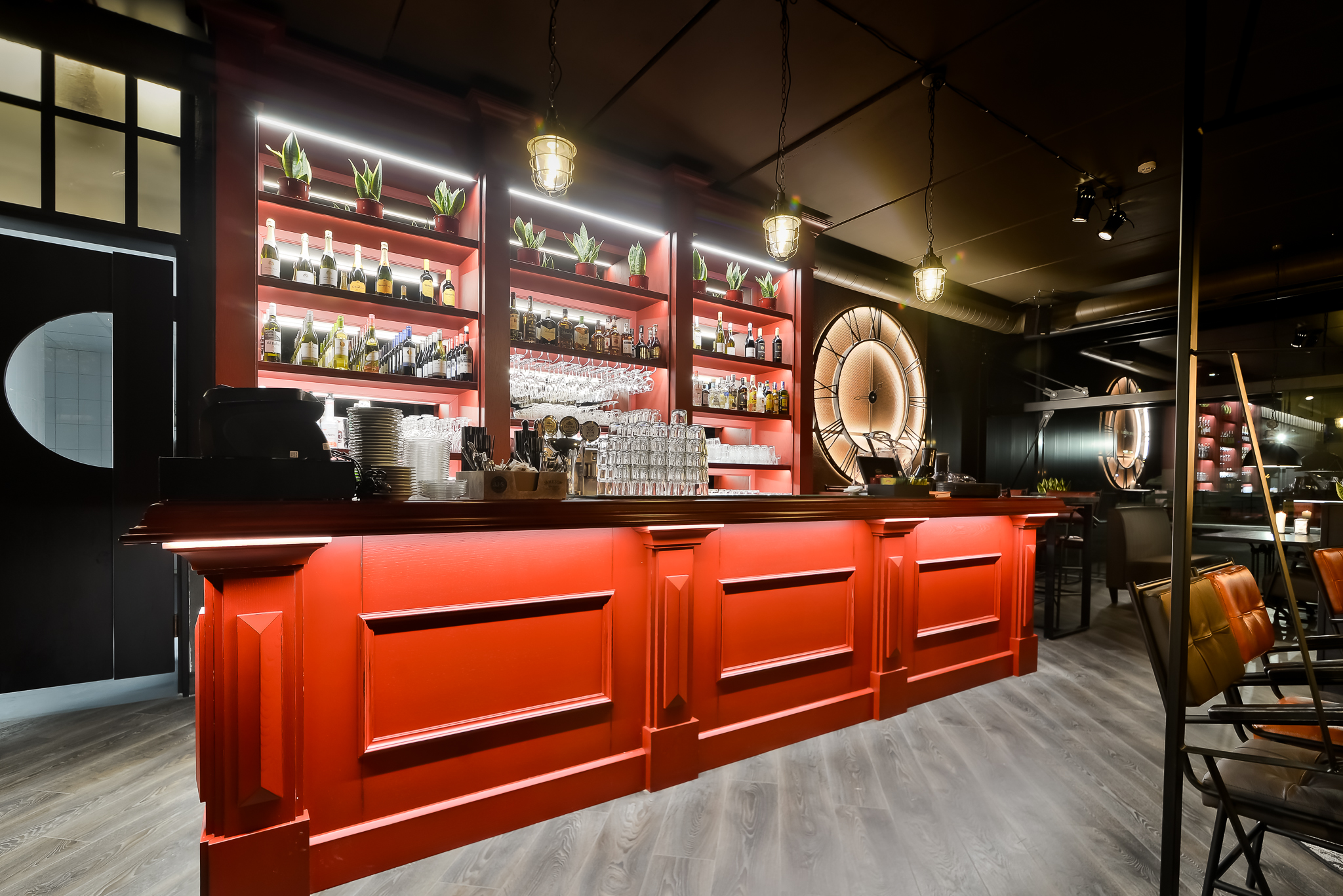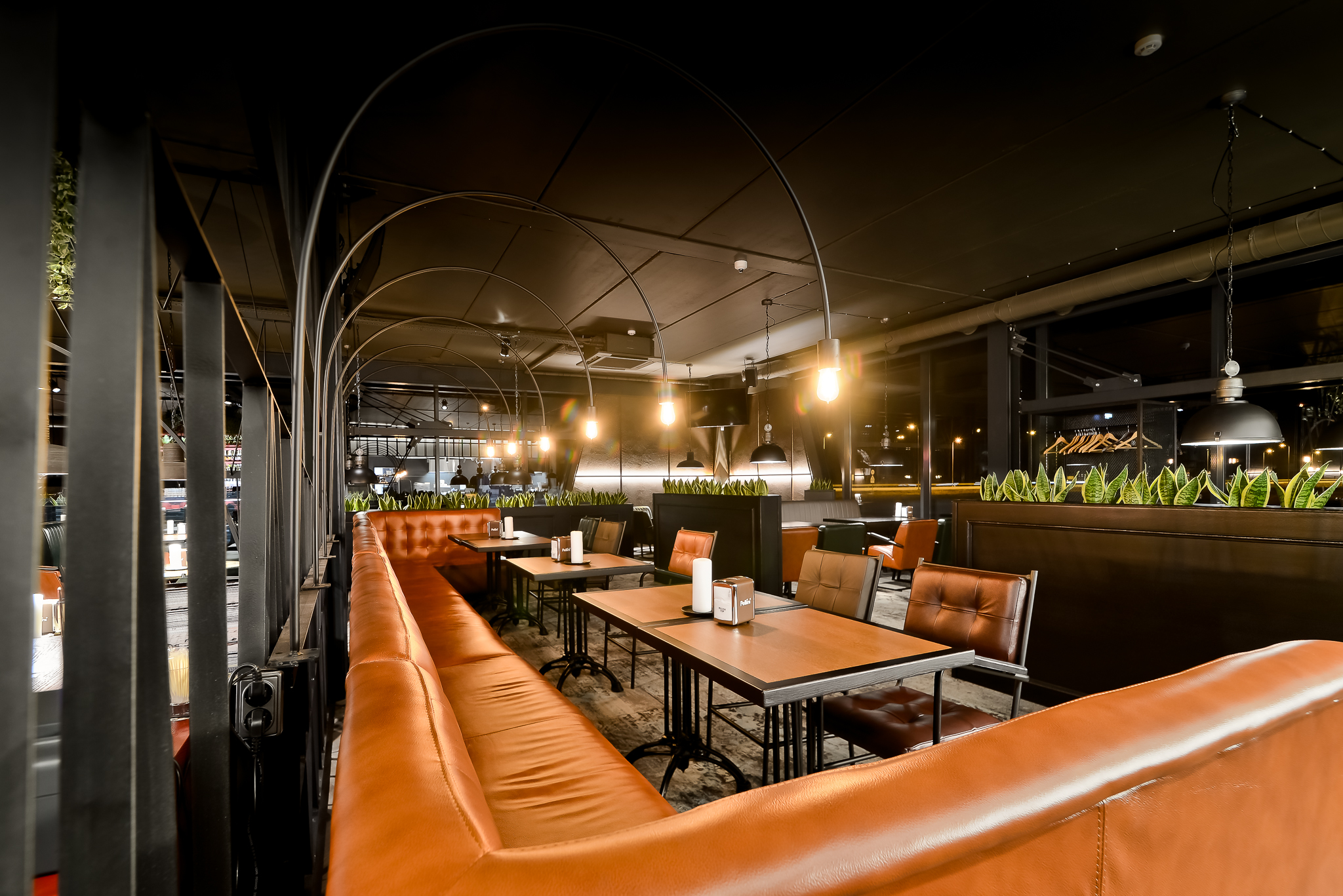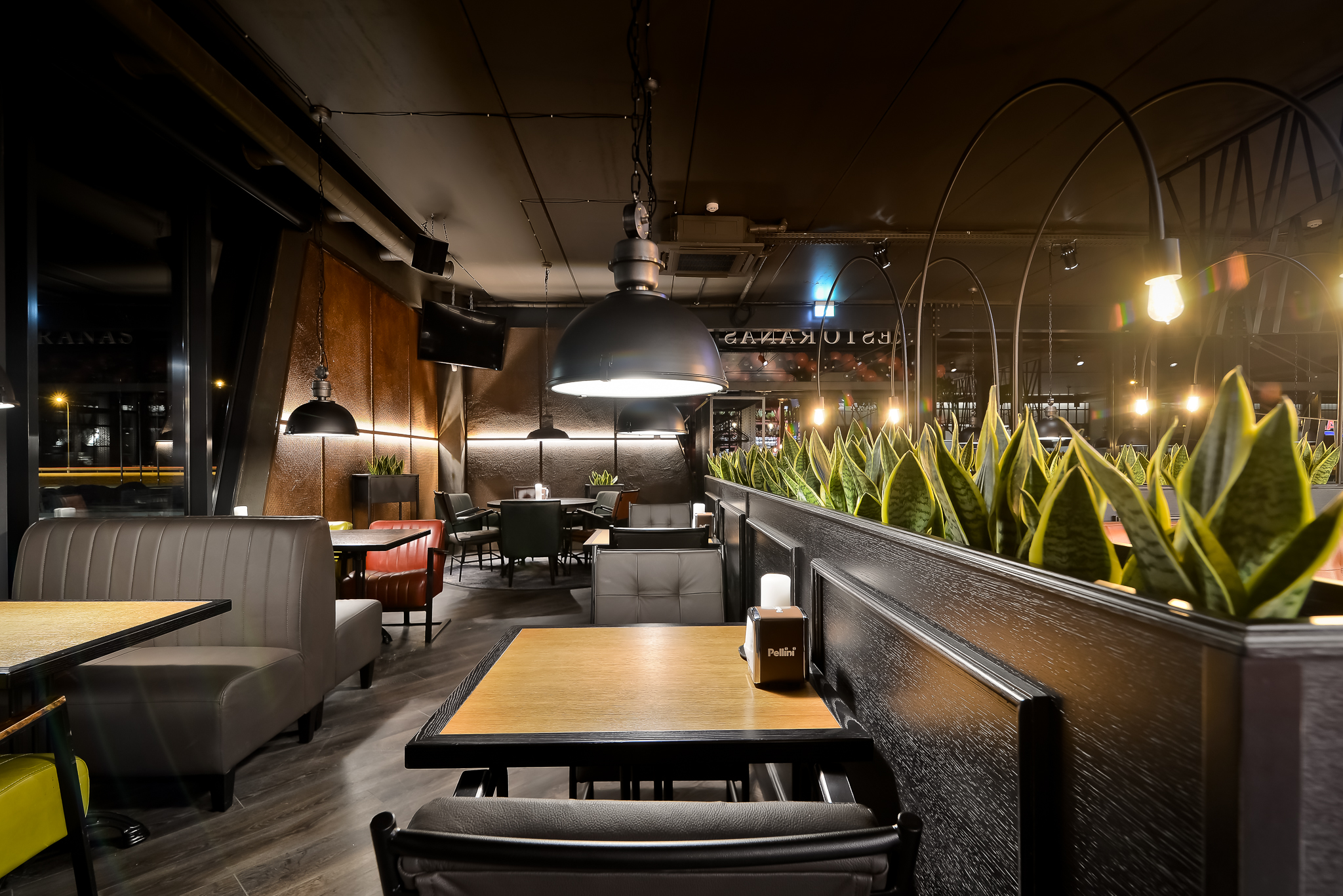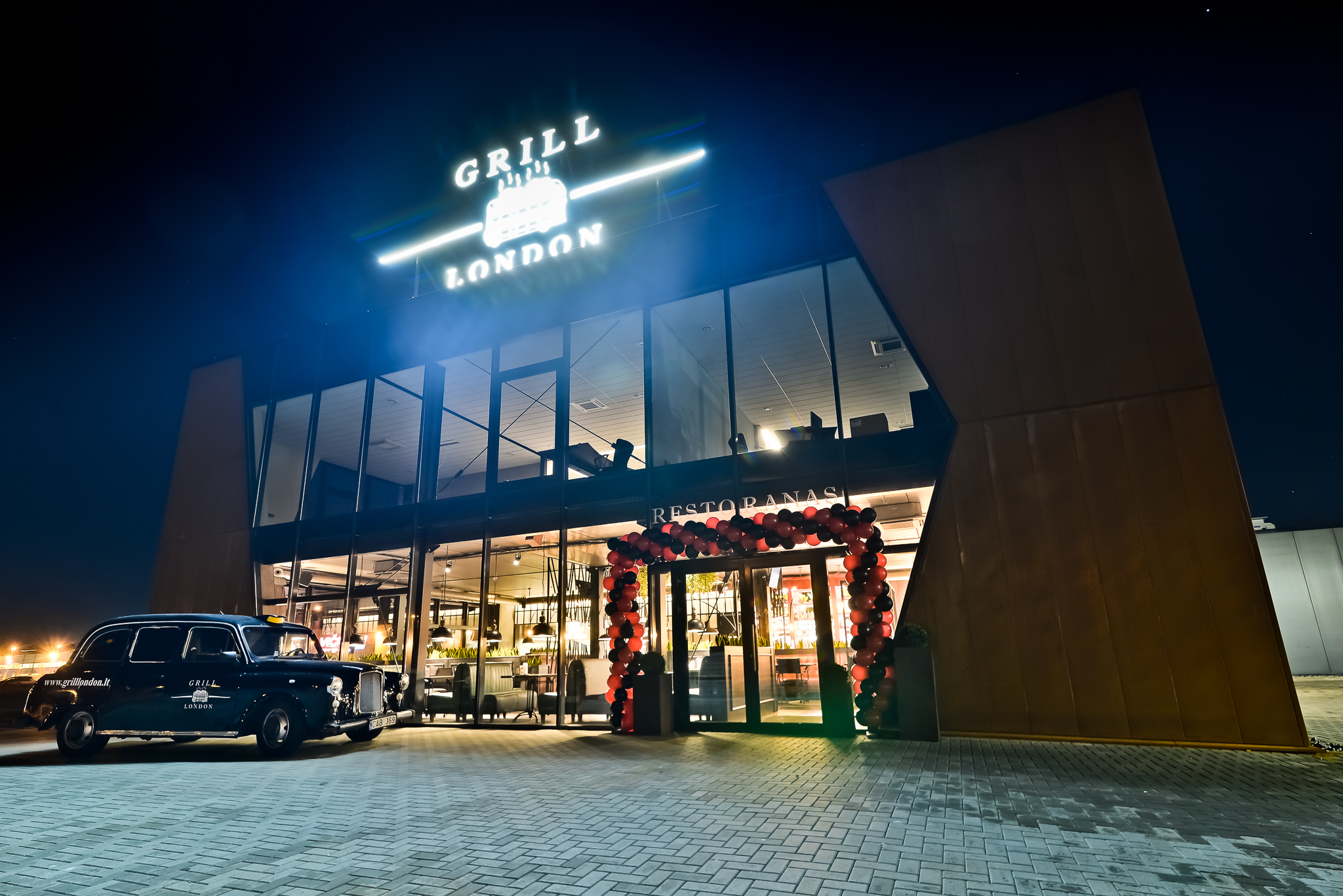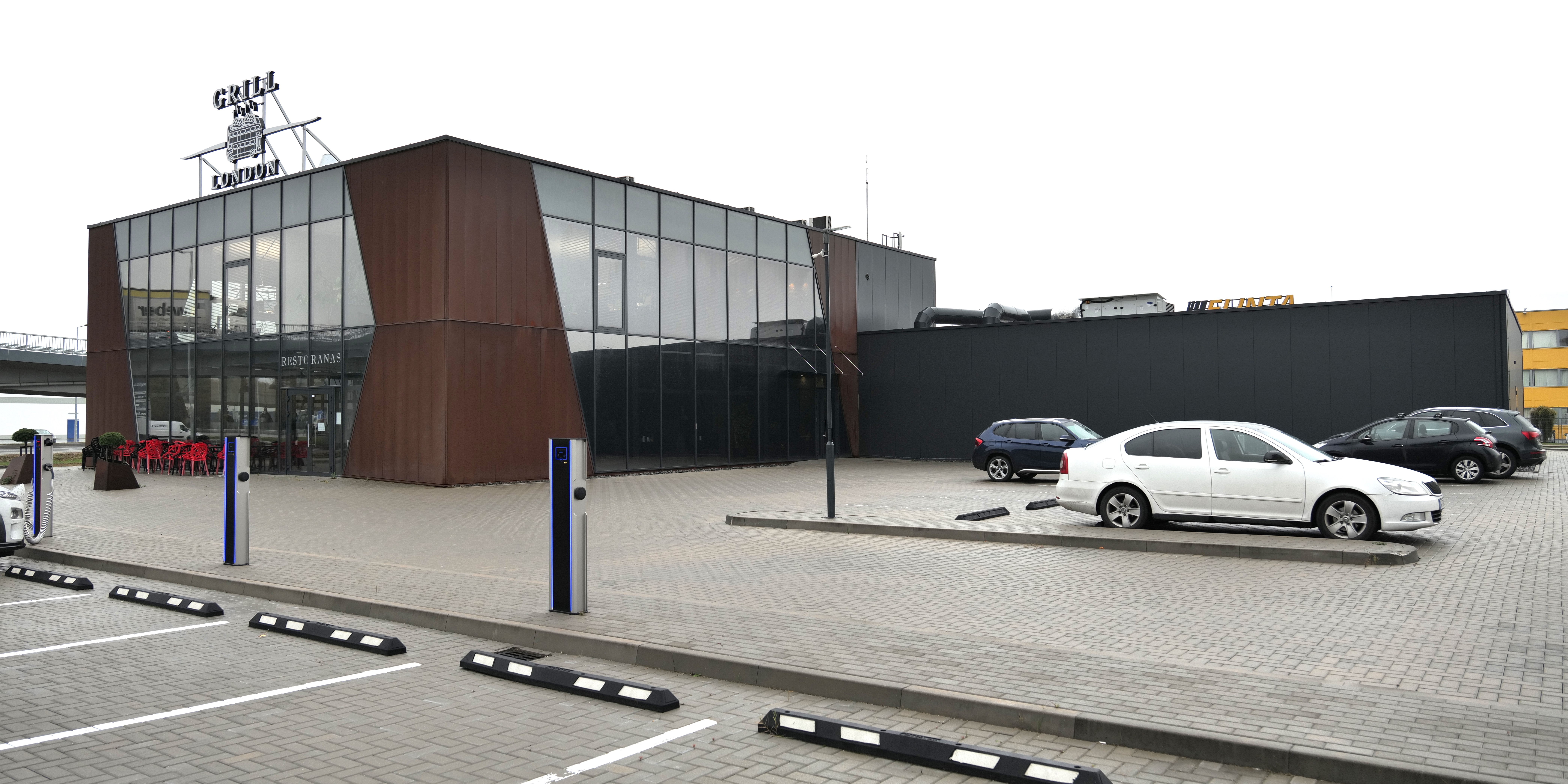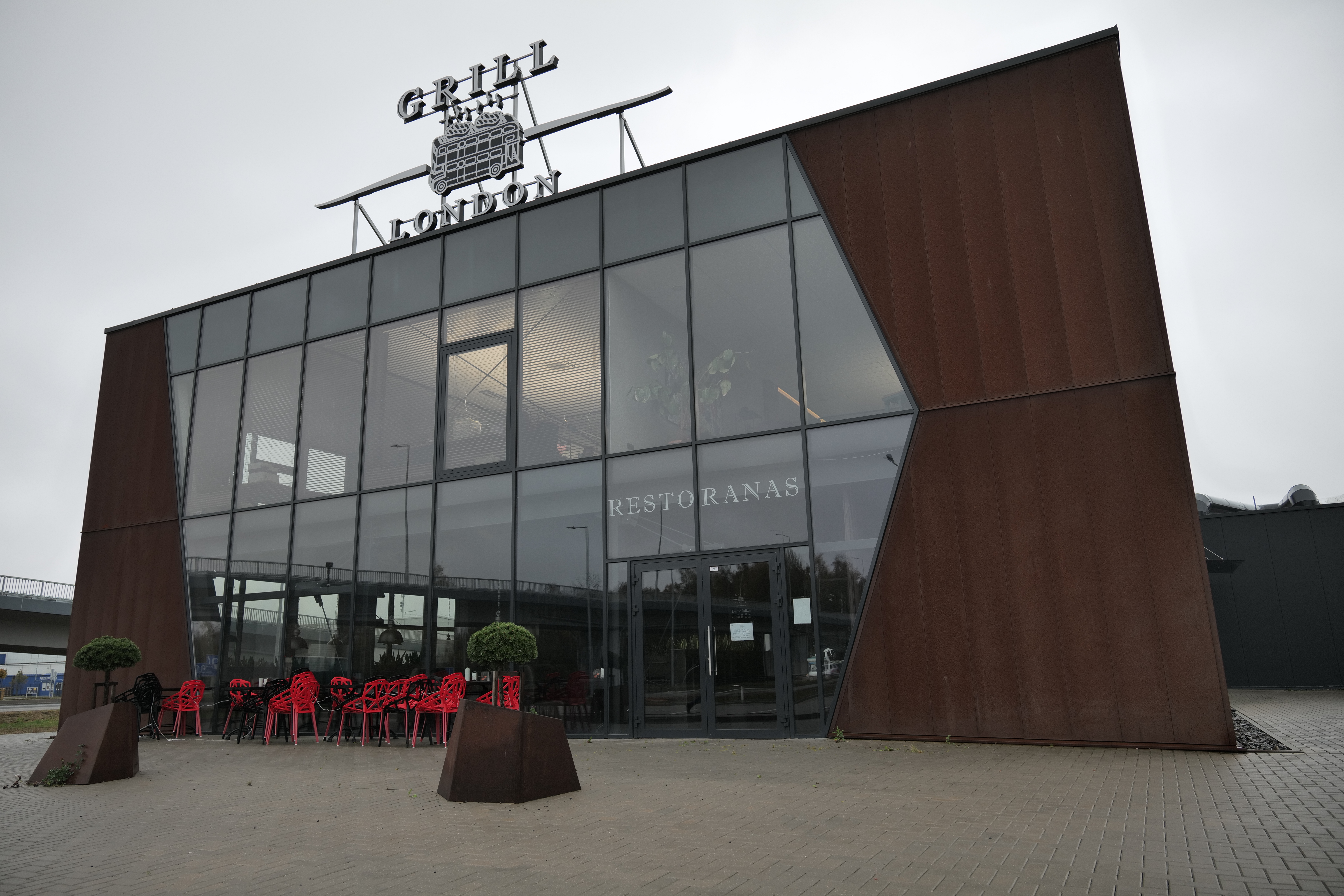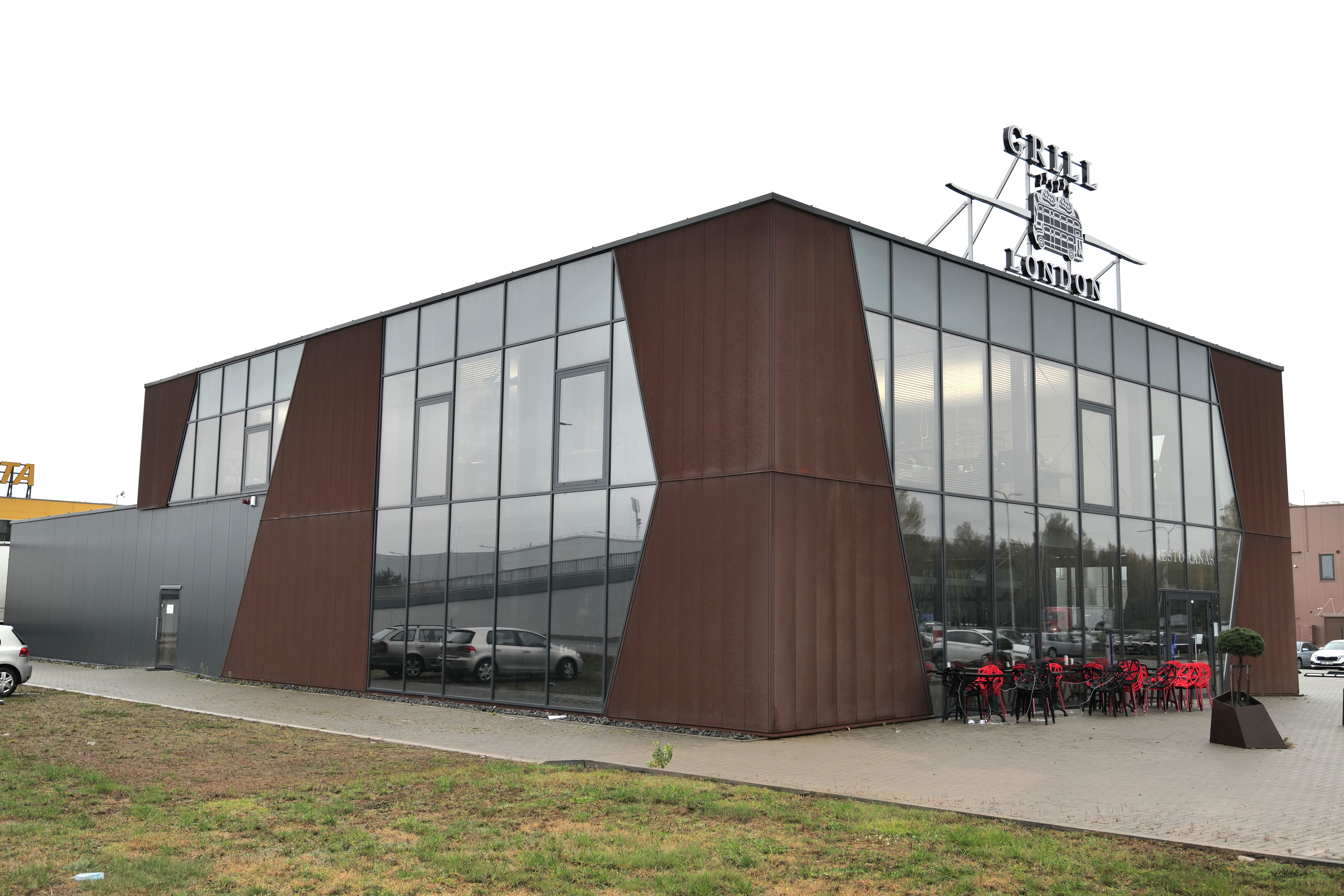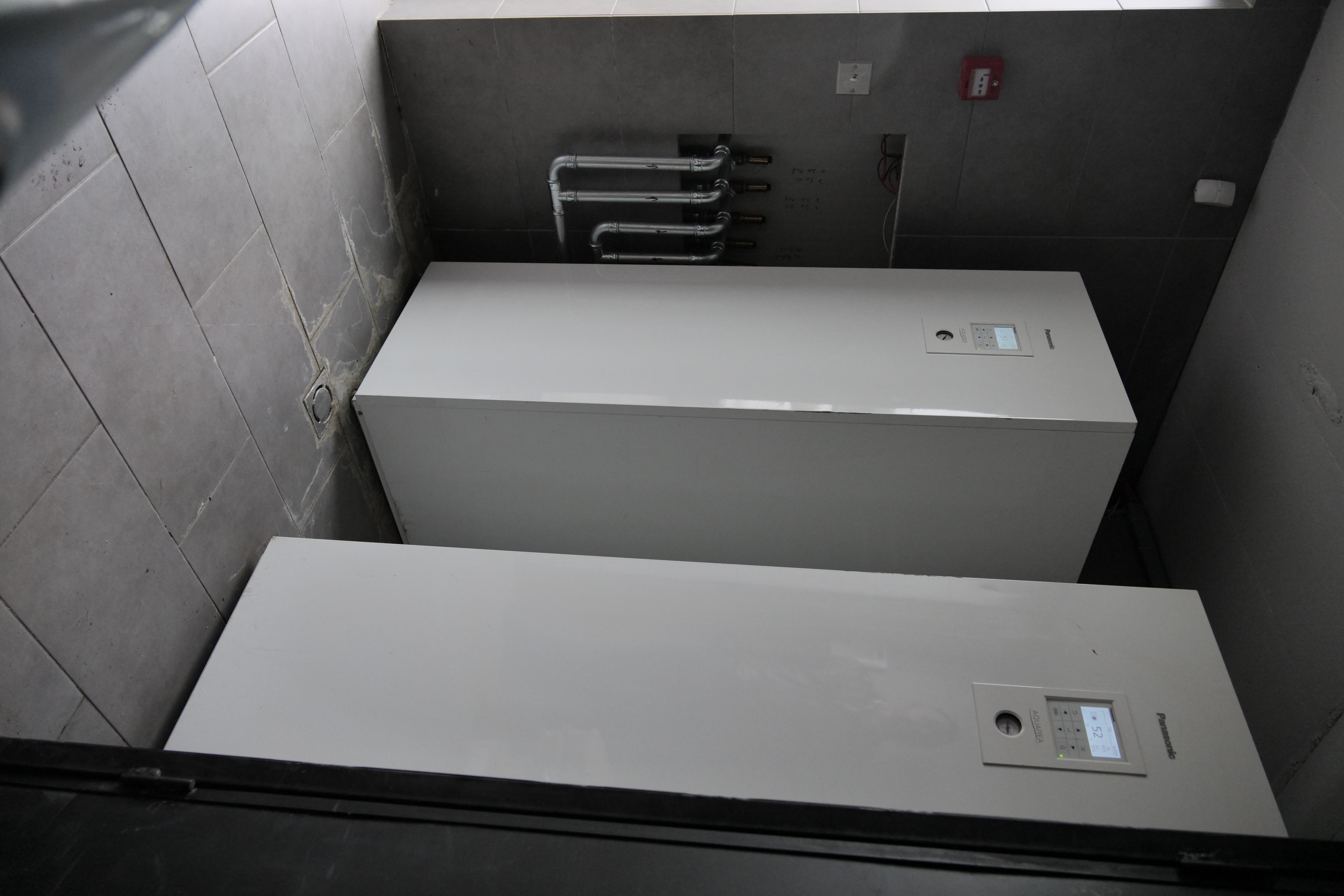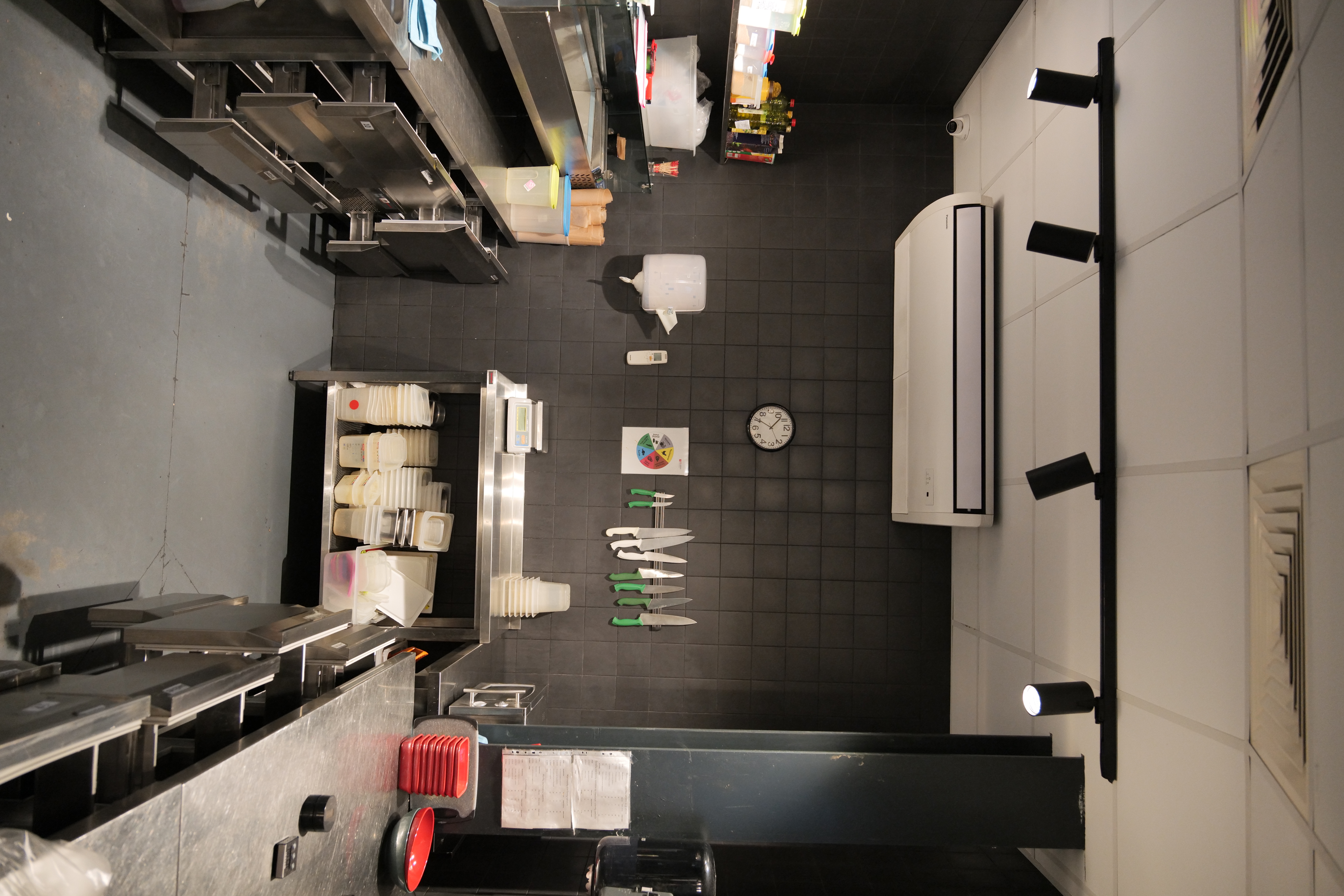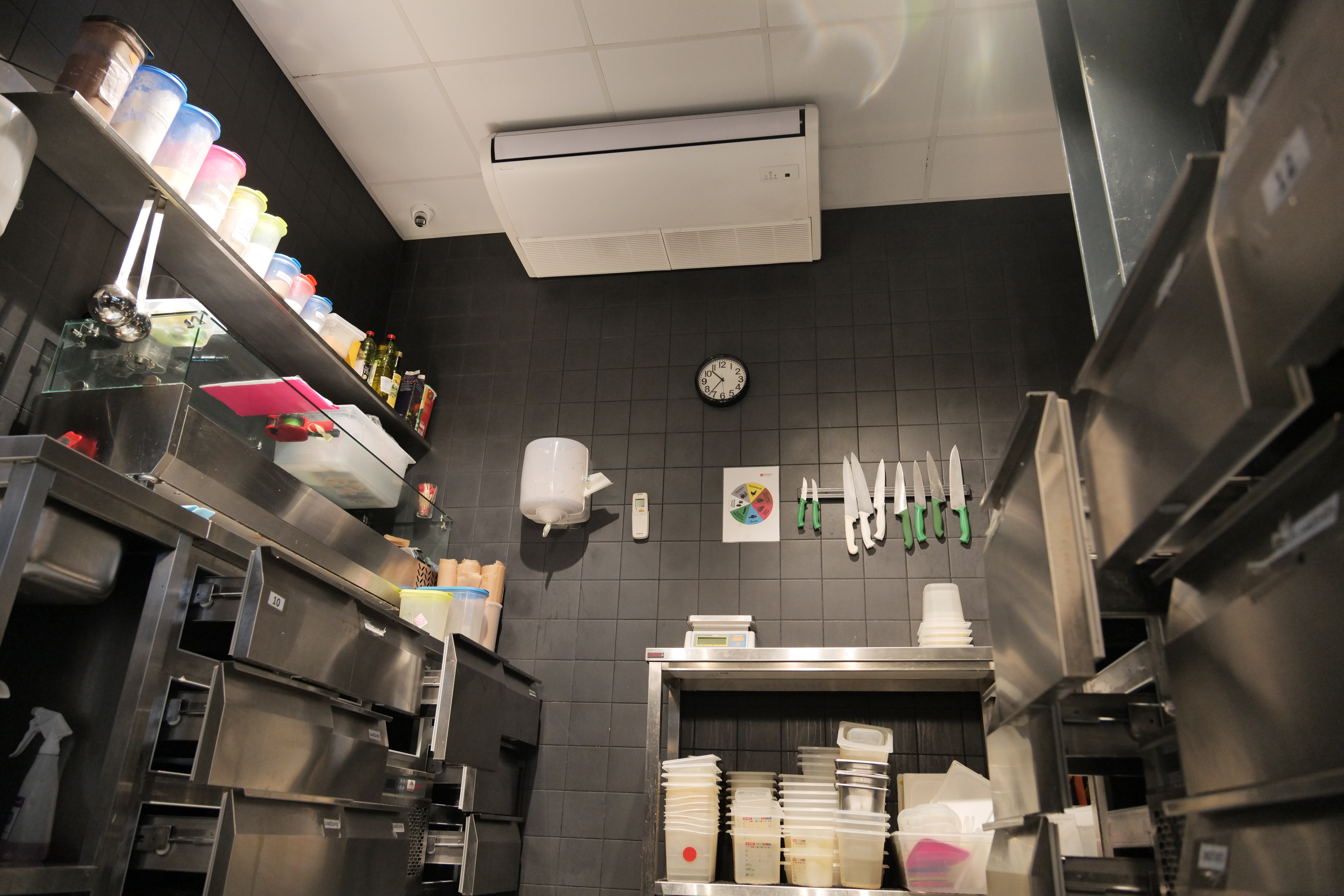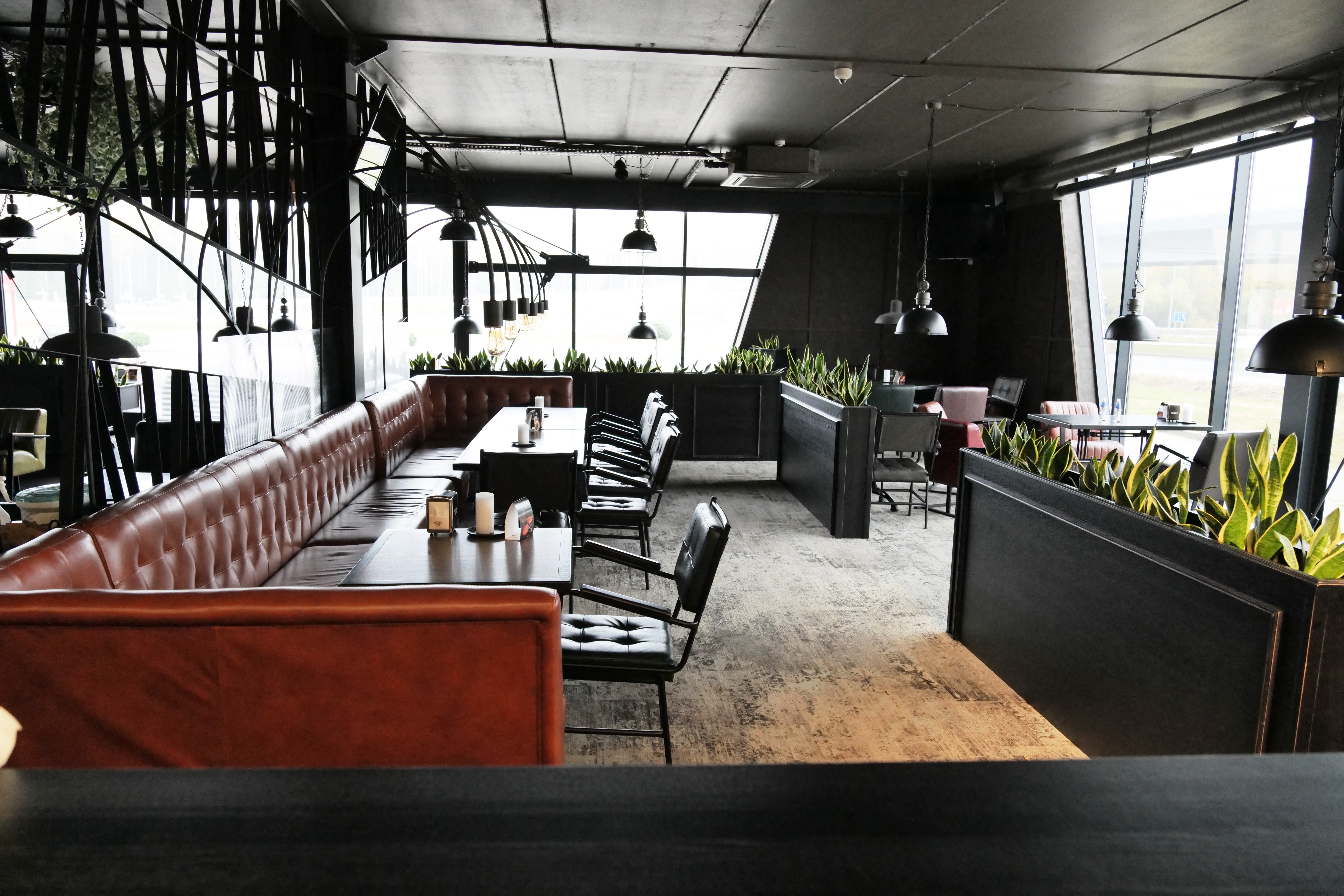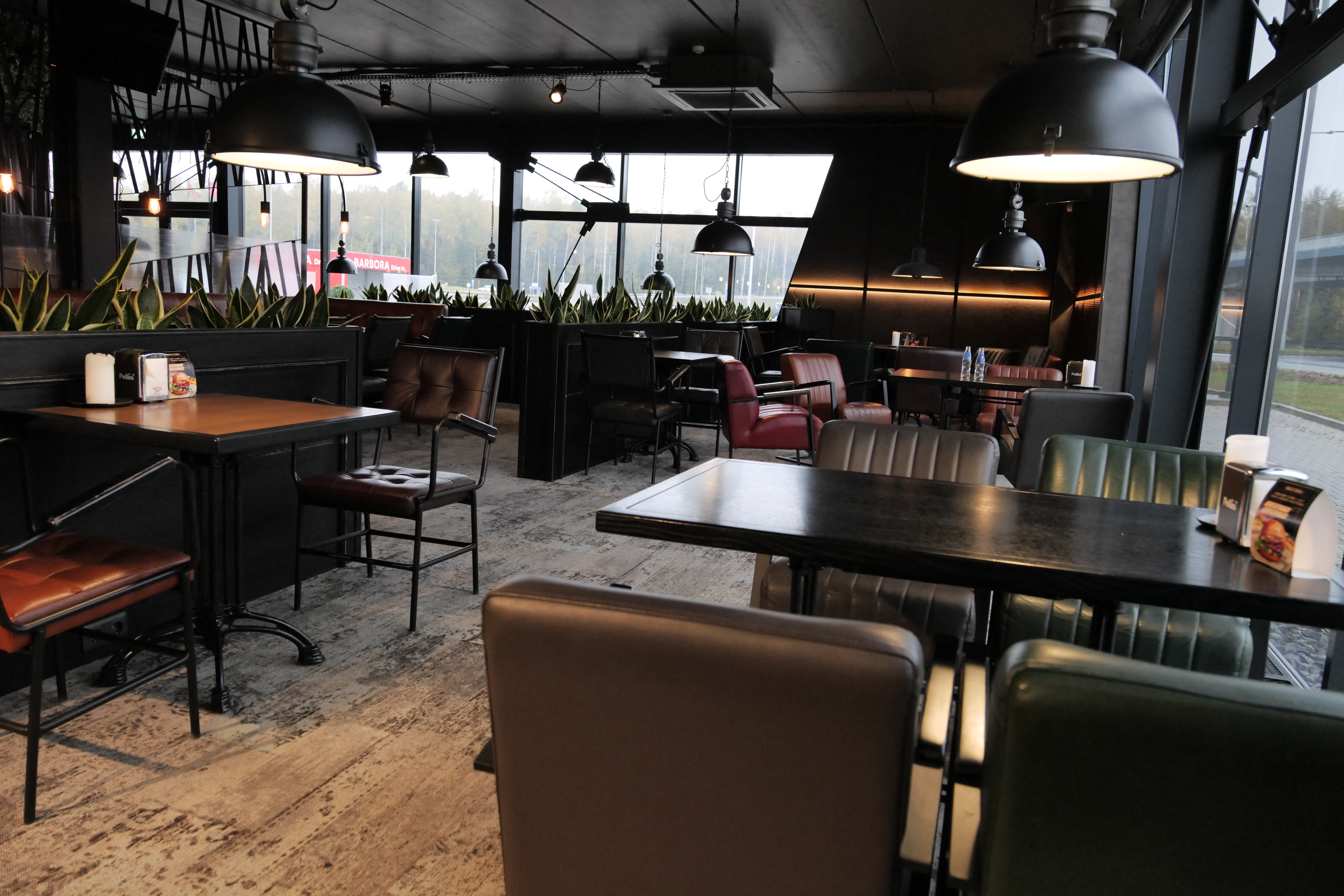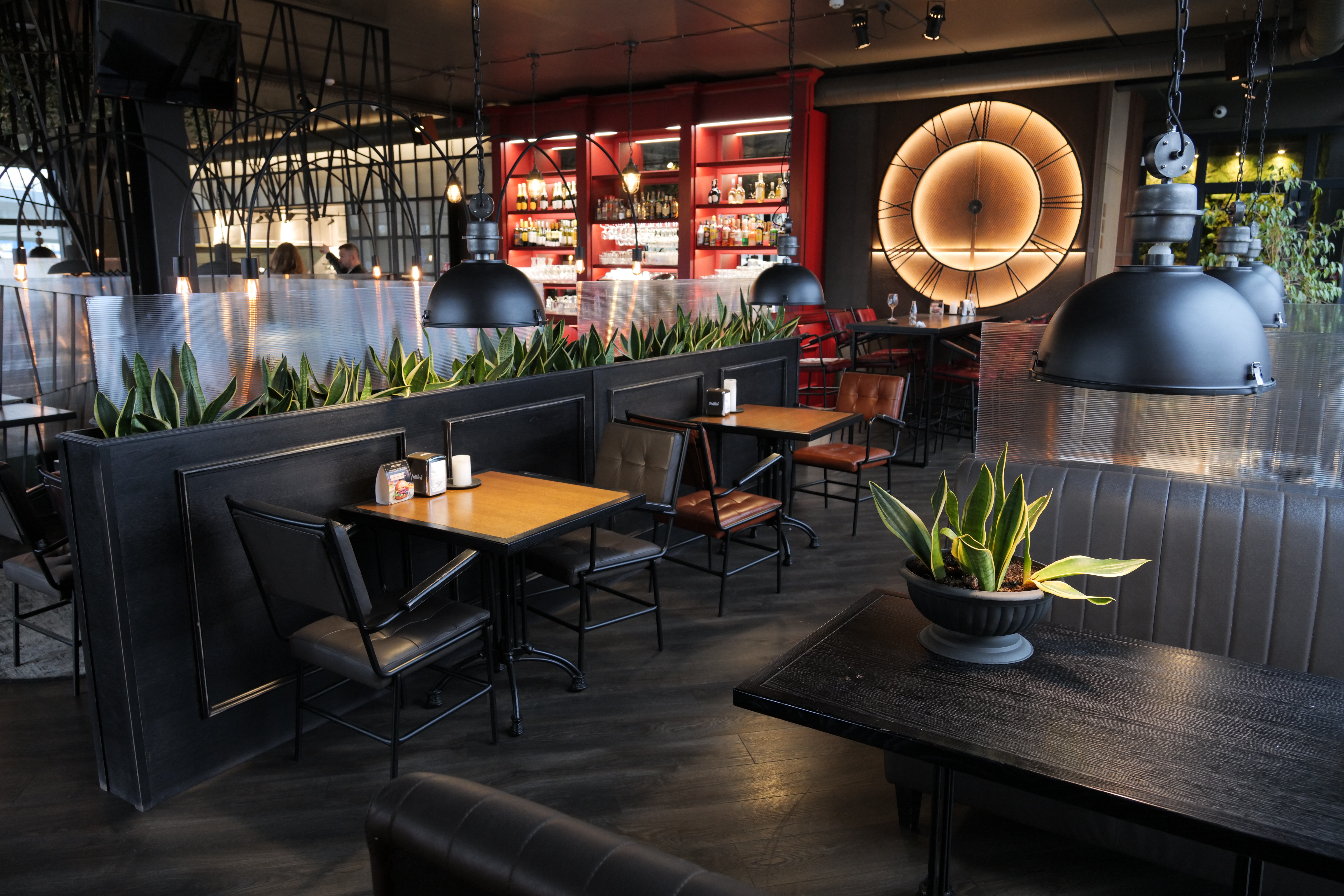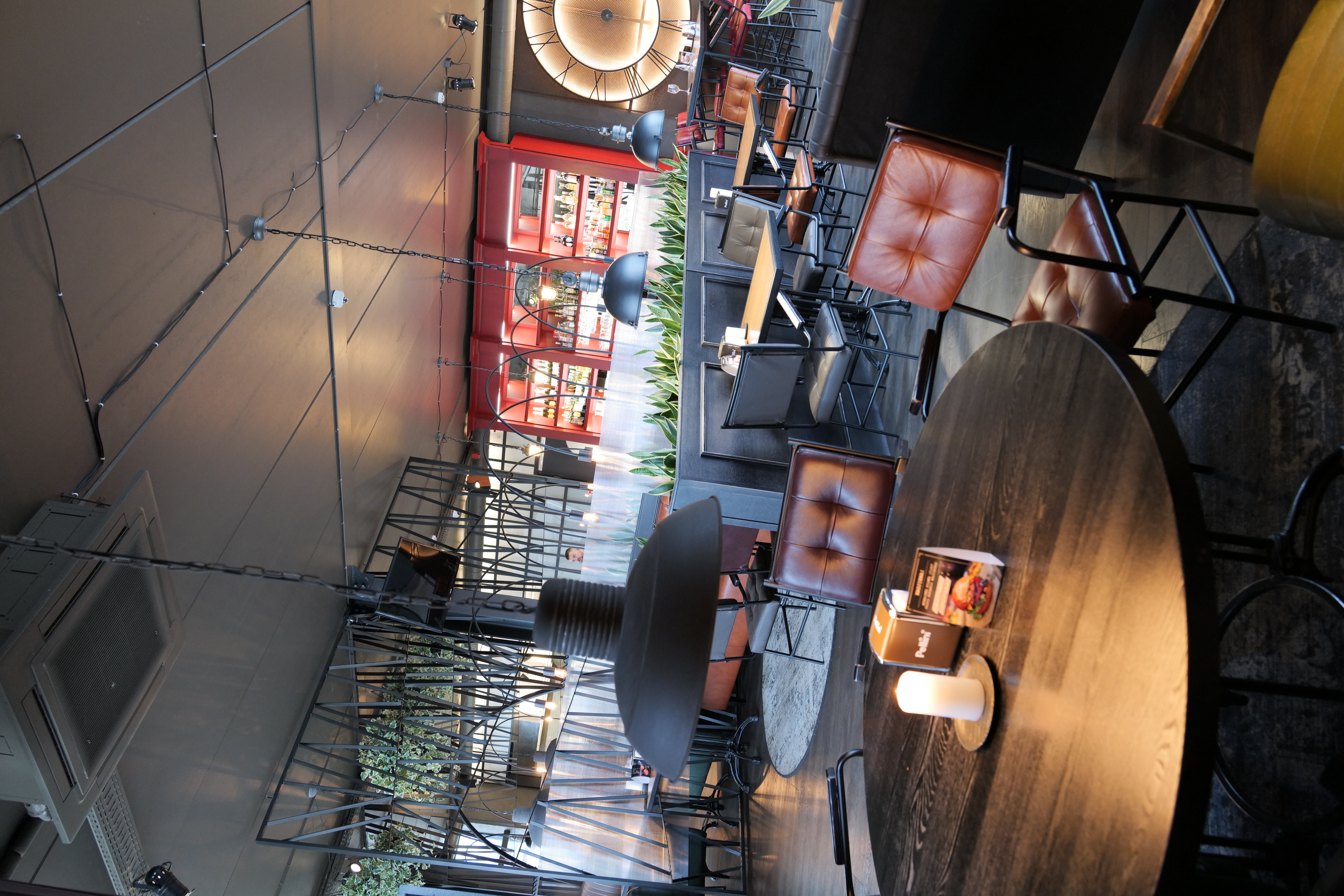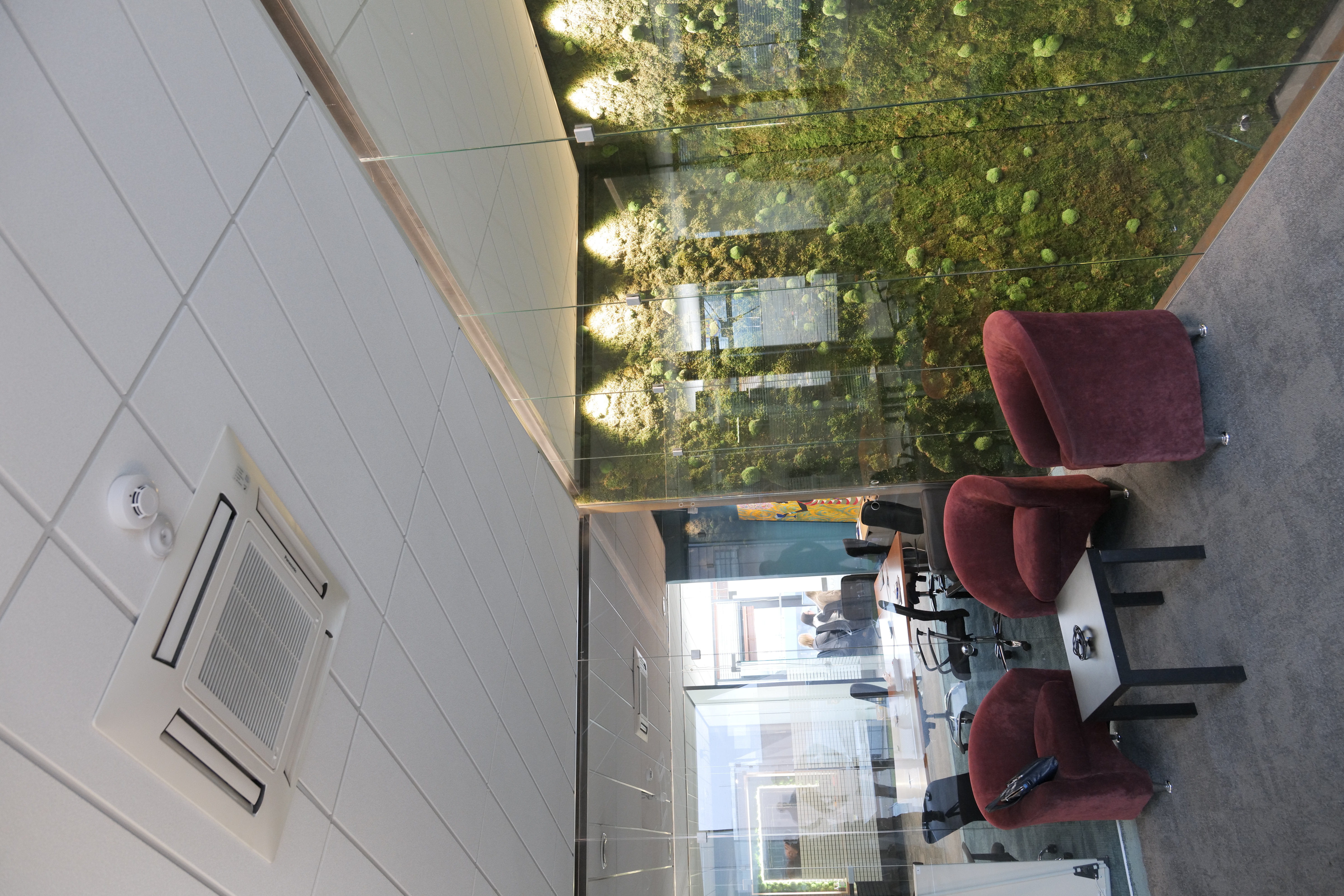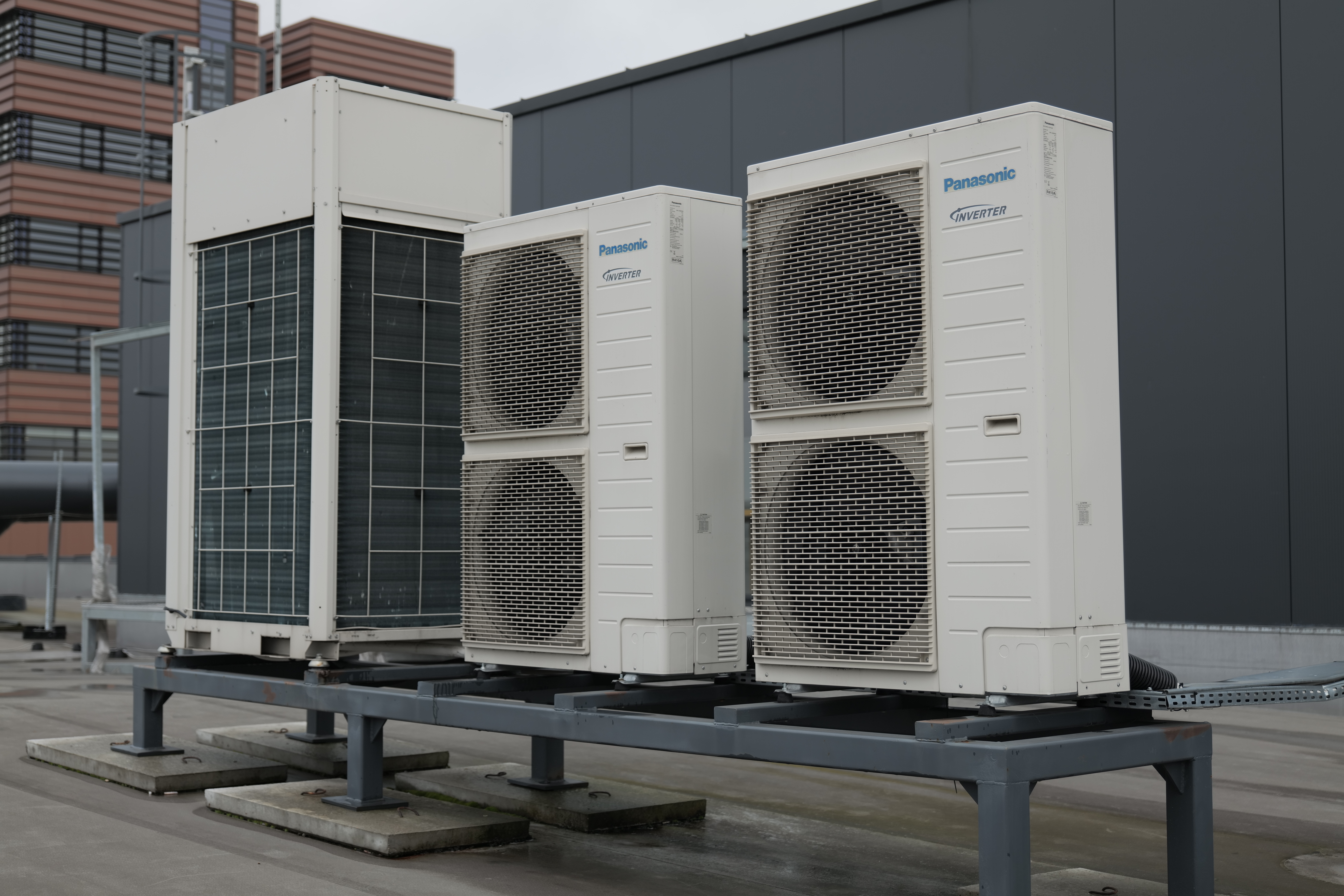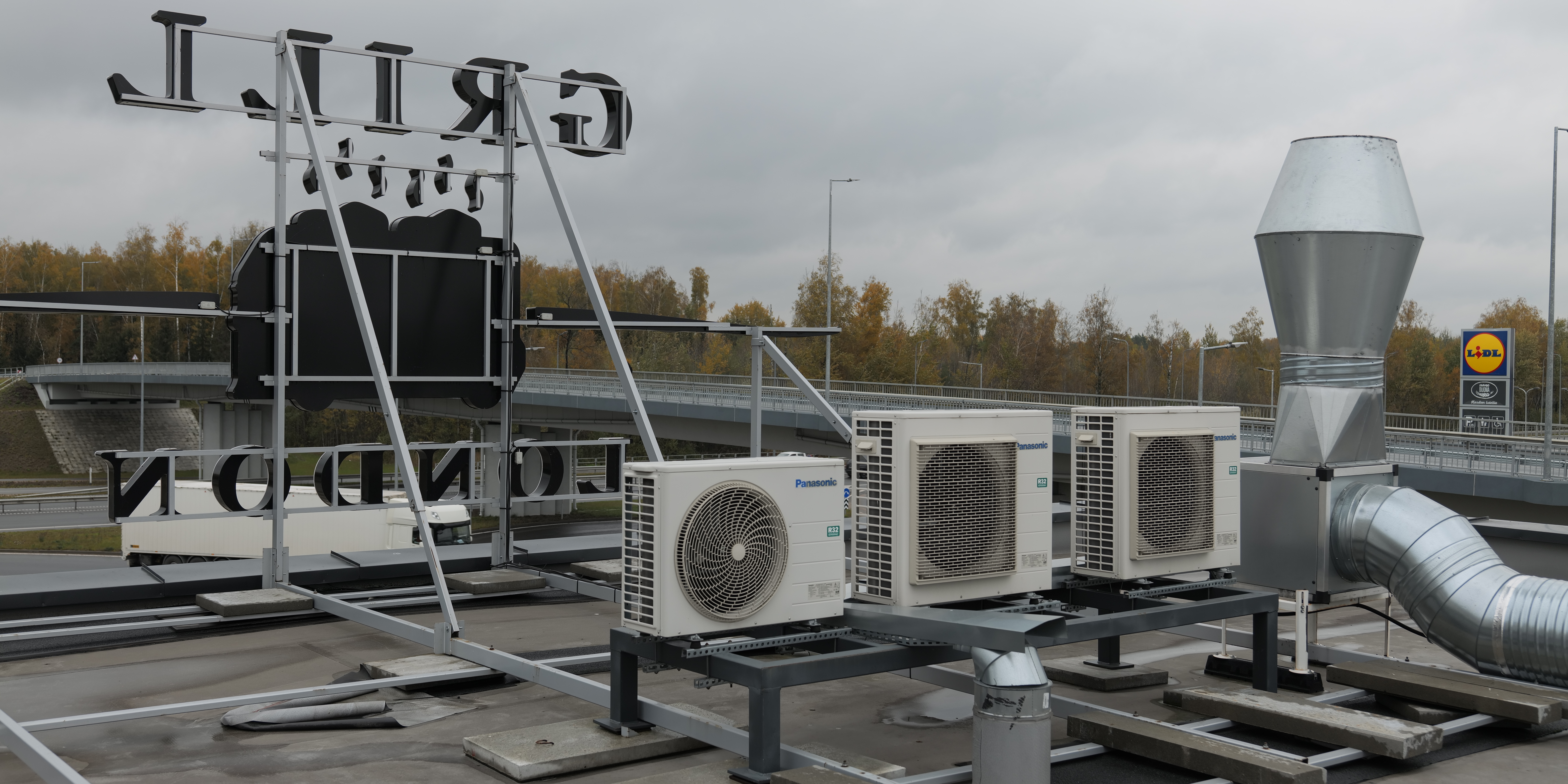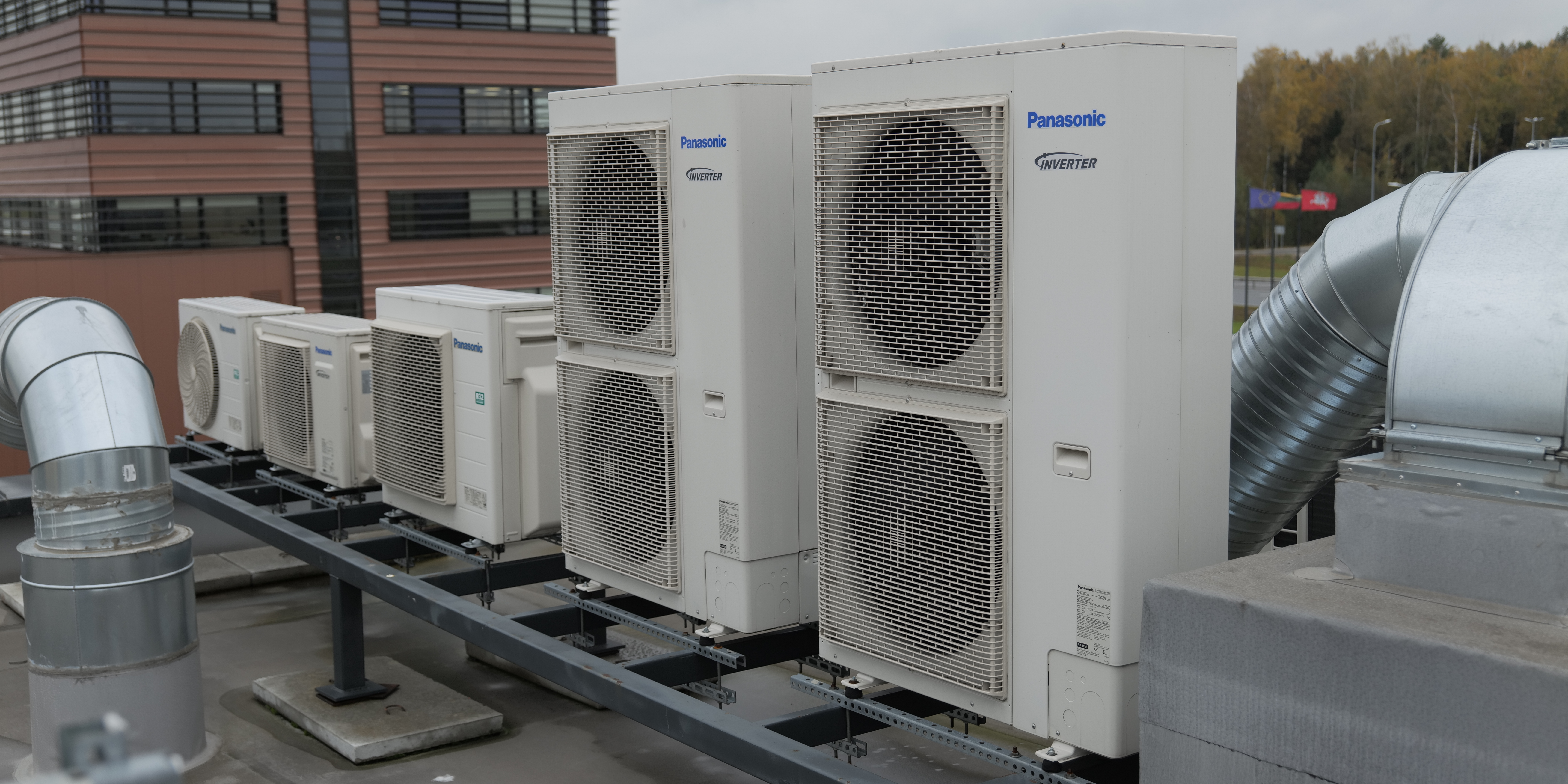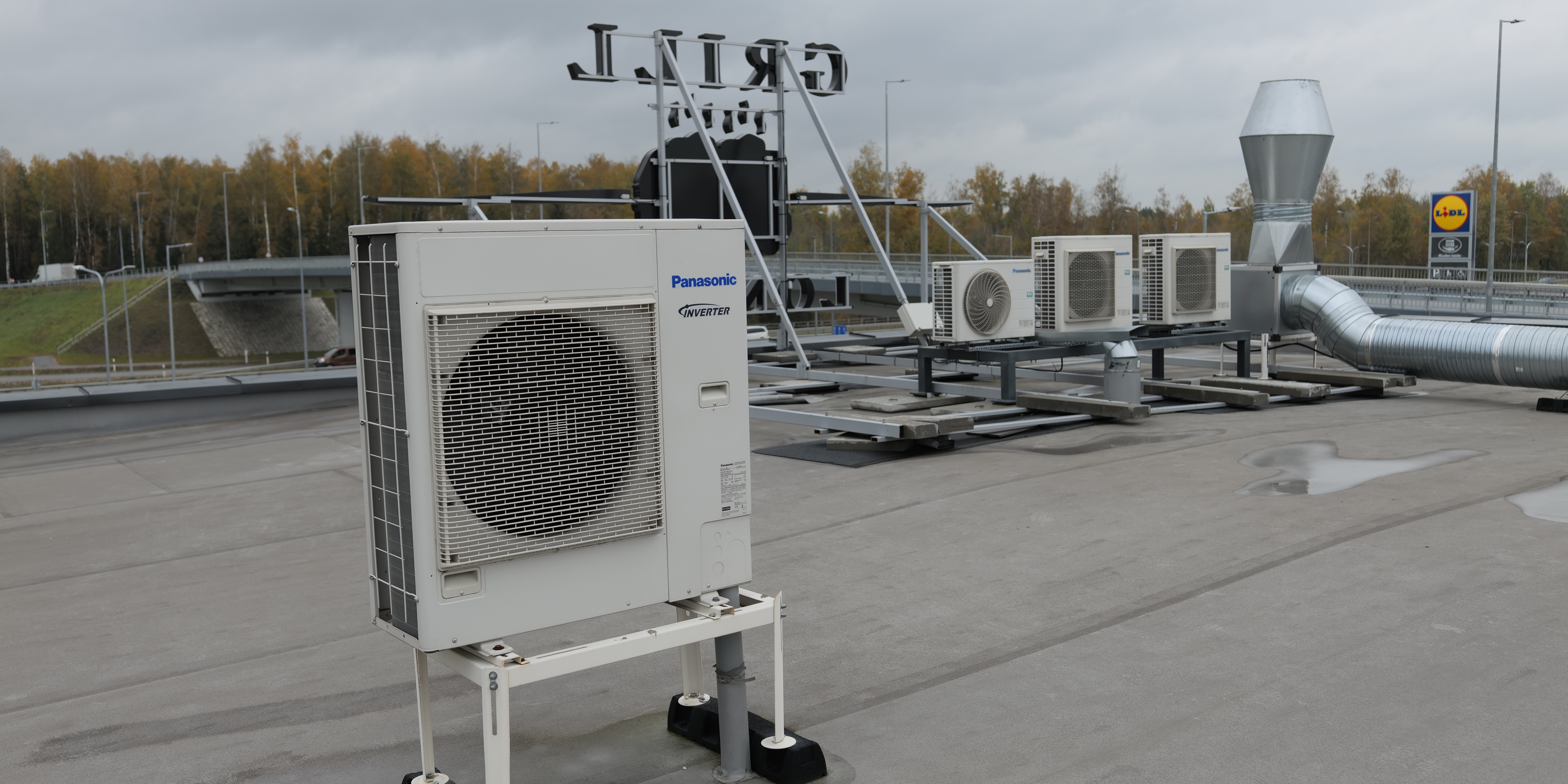 Kaunas. Lithuania
2021
Oras–oras šilumos siurbliai namams, Oras–vanduo šilumos siurbliai "Aquarea" , Oro kondicionavimo-šildymo sistemos (VRF), Valdymas, "Panasonic" komerciniai oras–oras šiluminiai siurbliai , Restoranai, Biurai, Kiti
Lauko blokai: 22.4kW (8HP) U-8ME2E8, WH-UX09HE5, 7.1 kW KIT-71PTY2E5A
Vidaus blokai: S-28MK2E5 (6 units) + 7.3kW S-73MT2E5A (1 unit), WH-ADC1216H6E5
Valdymas: 7 x PAW-RC2-MBS-1 Modbus (RTU),
Montuotojai: UAB "Alternatyvių technologijų sprendimai "
  Platintojai: UAB "Komfovent"

---
Grill London is a chain of grill restaurants. They built a new (main) building in Kaunas, where they wanted to establish premises for three different purposes: Administrative building / Restaurant / Production facilities The customer made the following requirements: Heating, air conditioning and hot water equipment must be from the same manufacturer; Low operating costs; Good quality / price ratio; Inexpensive installation. Panasonic competed with Daikin and Mitsubishi manufacturers.
Iššūkis
To ensure the need for hot water during peak times when the restaurant (the restaurant hall has 120 seats) and production use the most water. Heating and cooling in the whole building is organized with air conditioning. Administrative premises are heated with RAC type air conditioners. Heat demand is met at -22°C outdoor temperature.
Pritaikyti sprendimai ir technologijos
We have managed to solve the need for more hot water production during peak hours, we were installing an additional energy saving system that uses the heat generated by the refrigerators and thus facilitates the task of the heat pumps. The heat generated by the refrigerators is used to preheat the water till +30°C and this water delivered to heat pumps. Thus, the heat pumps are left to raise the water temperature to +50°C. This saves the energy and equipment, too. The system works reliable since 2019. This is a project we proud of and we a happy to see our customers satisfied with the solution for their building with tree different areas: Administrative building / Restaurant / Production facilities. Of course, we are doing maintenance every year. We are especially pleased to be able to assemble all the necessary equipment for the building from one and the same manufacturer - Panasonic.
Pagrindinės techninės savybės
High energy Class A++, Constant capacity down to -20°C, ECOi Ex Outdoor Unit U-8ME2E8
Stainless steel 185 L DHW tank U-Vacua™ insulation panel for higher tank efficiency

Interface specifically designed for Panasonic and provides complete monitoring and control

Galia
18kW (DHW) / 22.4kW (8HP) VRF / 10.0kW PACi Elite
Tai gali Jus sudominti
"Panasonic" komanda ir partneriai padės Jums sukurti projektą. Susisiekite su mums